The Best Street Food in Ottawa
4 April 2021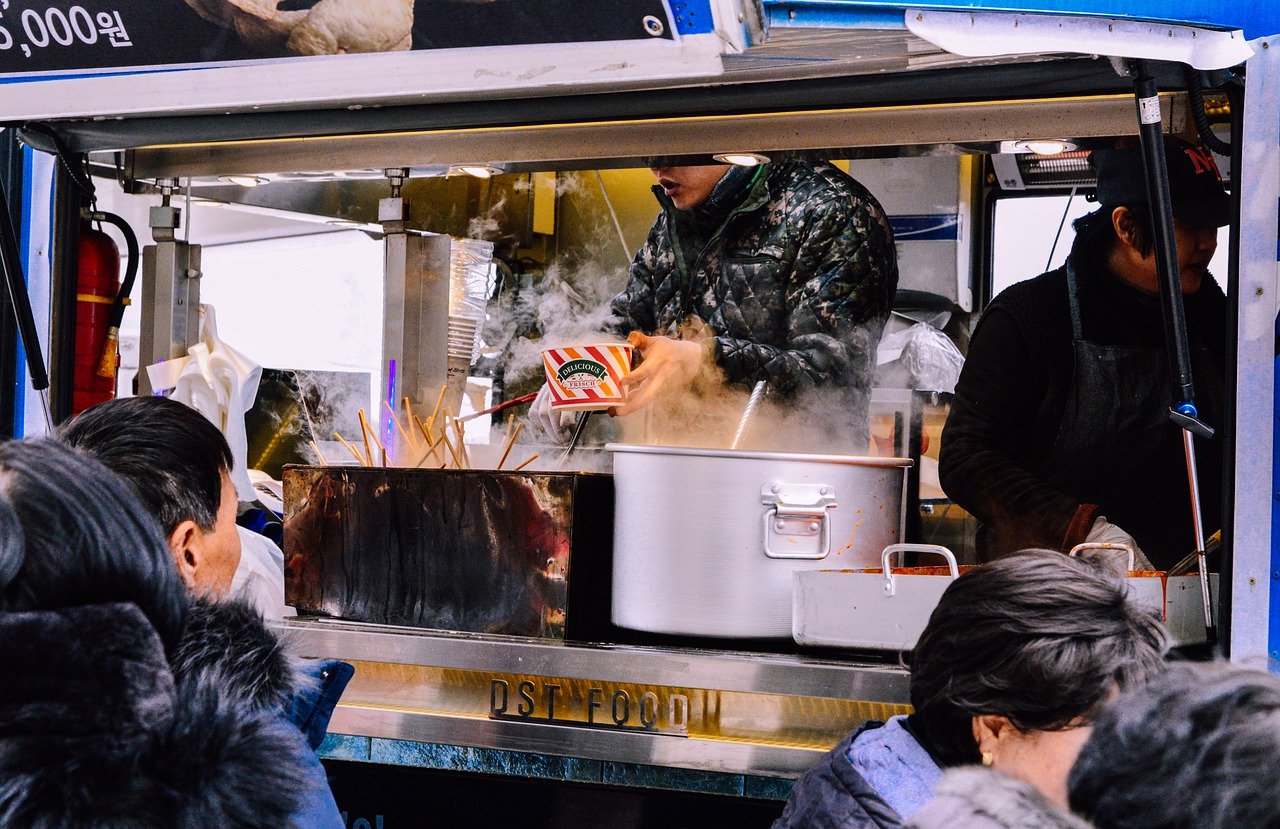 Saturday took us to Bells Corners, and on the return trip, a visit to our Best Of Ottawa Awards street food truck runner-up Ad Mare.
Ad Mare reopened for the season on Friday in the parking lot of Kichesippi Beer Co. Kichesippi has a great patio and in normal times, it would be packed and Ad Mare's line-up long. But as the Province has banned patio service for the next four weeks, there was no waiting.
We ordered the Shrimp Po' Boy. What we received was a demi-baguette, overflowing with huge deep fried shrimp, on a lettuce, tomato, and pickle base.
Heaven.
We chose the chips as an accompaniment: thinly sliced potatoes, beets, and sweet potatoes crisped on the spot.
Absolute heaven.
So take this as your notice that Street Food Truck season has opened. We've listed some of the best here.
▪️ Everyone has their favourite chip truck, and Wes' is ours. Wes's Chips food truck is now open for the season, from 10-7 daily at 198 Madawaska Blvd in Arnprior, Ontario. Best. Chips. Ever.
▪️ Jerk on Wheels (1533 Merivale Road, open 12:00pm to 6:00pm) has big news: They're opening a second truck! Details are hush-hush at the moment, but if you share their announcement on Instagram you'll have a chance to win a large Jerk poutine.
▪️ Falafael on Wheels is open Monday to Friday 11:30am to 6:30pm and on Saturday from 11:30am to 4:30pm. 1649 Montreal Road (at Blair). Look for fresh falafels in a sandwich, on a salad, or as a snack, plus salads and fries. Available via Doordash and Uber Eats if you can't get to the truck.
▪️ Visit the Nepean location of Raon for Bimbimbaps (Korean rice bowls with meat or tofu), Korean fried chicken, and spicy nuts. 6-65 Bentley Avenue from Monday to Friday 11:00am - 2:00pm and 4:00pm -7:30pm, and Saturdays from 12:00pm to 7:30pm. They're also at the Ottawa Farmers' Market at Lansdowne Park on Sundays from 10:00am to 3:00pm.
▪️ BBQ fans mark your calendars for this Friday, April 9 for the 2021 opening of Smokin' R & Rs in Stittsville. The menu will satisfy lovers of burgers, pulled pork, buffalo chicken, veggie wraps, salmon, and bison. It's all there, including chips. 1441 Stittsville Main Street, 11:00am to 7:30pm daily.
▪️ Big D's Dog House and Poutine is now open to satisfy your hot dog and poutine cravings. Open daily from 11:00am to 7:00pm at Hazeldean and Sweetnam Drive.
▪️ If you didn't get enough Easter sweets there's an adorable menu of mini donuts on offer at Le Donut Stop, 3910 Innes Road in Orléans (in the Canadian Tire parking lot). Open today until 5:00pm, they offer Cinnamon Sugar, Powdered Sugar, or Plain in batches of 12, 24, or 50.
▪️ When you can't get to a campfire, you'll find a wide selection of roasted marshmallow treats at the La Guimauverie truck. Right now they're based at the Navan market on weekends but watch their social media for news about a new location in Orléans, coming very soon.