Meet Colleen Kanna, the Ottawa designer creating stylish and sustainable pieces for women who need easy-to-wear clothing
Friday March 25, 2022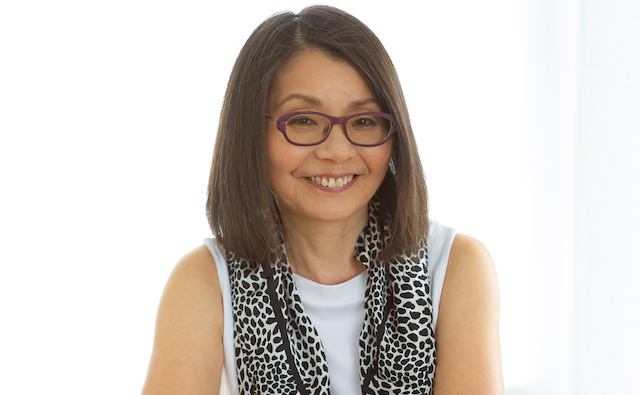 Cokanna, the Ottawa fashion brand that believes comfort can coexist alongside style, has been dressing mature women and cancer survivors for over five years. Cokann's founder, the warm and engaging Colleen Kanna had always been fascinated by fashion, but that interest took a back seat to a career in finance. In 2010 she entered a challenging stage of life when she was diagnosed with Breast Cancer, and she started down the path to recovery. When she was given the all clear at the end of 2011, Kanna started back to work on a part time basis, and she began to explore ways that her original passion could become a business. I recently spoke to Colleen Kanna about her business journey over Zoom.
During her research and planning phase Kanna decided that her collections would have to be easy to wear. In her own recovery she had struggled with tops that required raising her arms, and she knew this was a problem for older people as well. "I think my customer is looking for comfort," she says. " I cater towards an older customer, I think you get to that age, I know I have, where comfort is just as important as style. Like you still want to look nice, and pulled together, but you definitely want to be comfortable doing it."
Kanna knew that there were gaps in her knowledge, and she looked to the fashion community for help. She took courses offered by Fanshawe College and Invest Ottawa, which was also where she was paired with a mentor who advised her to contract out the tasks that she did not have skills to complete herself. "I didn't want to go back to school to learn pattern making, " she says, "I didn't feel that I had the time to do that at my age."
She searched for pattern makers, sewers, and manufacturers to help her build her dream. "I contacted Algonquin College and then Richard Robinson, asking to be put in touch with pattern makers." She also contacted the Toronto Fashion Incubator, from whom she purchased a list of contractors. "I remember I just kept calling people on that list. I narrowed it down to a few, and went to visit them. It was a lot of leg work." Kanna says most of the people she met early on were really helpful.
Each call she made led to another contact, and eventually she collaborated with Twiss and Weber, the Ottawa area designers (who also had a retail outlet on Sussex Drive, which subsequently closed during the pandemic). "I met with them, they were so much fun and so helpful to me. I was so green. I knew nothing! I brought them my drawings and samples of clothes that I liked, and they made me my very first sample."
During her meetings with manufacturers, Kanna discovered that her responsibilities ranged from purchasing her fabric, to creating her own sizing, and in some cases even sourcing (and buying) her own thread. She says it's still a constant learning experience.
Since starting her company Kanna has worked with a number of manufacturers. After using a contractor based in Toronto, Kanna now has her collections produced by The Bobbins Production Studio here in Ottawa.
From the start, Kanna used her experience with Breast Cancer to direct her designs. She created a zip top that someone recovering from cancer could fasten. She also ran workshops with cancer patients, using their feedback to design pieces that were easy to wear and to care for. She was an early adopter of bamboo fabric, which she says is "forgiving and thermal regulating" as well as sustainable.
While Kanna formerly participated in craft markets, the pandemic resulted in an upsurge of online sales for her brand as well as an expansion of her customer base. The digital world has also created the opportunity for Kanna transition her coffee and shopping events, which she had previously held in her home studio, to online Zoom experiences. Community is just as important to Kanna as her fashion line; in her Online Coffee Shops her customers and a wider group of women come together for conversation and to learn about a variety of topics.
It's this love of community and a passion for the plight of aging Canadians that fuel Kanna's plans for the future. She envisions a retail, meeting, and living space where older people can live and shop, and be in their own community.
"You know, our system is so broken in that way and for sure the pandemic really brought that to light. It just breaks my heart when i hear about people in long term care, cut off from their families, not getting the proper care. Something has to change, and you know, government, I don't see anything happening any time soon that would make a difference. So I think as communities, we have to think of our own solutions and that's one of the things that I would like to do in getting the space.
"That could be a space with a few living spaces for myself, for my sister, and other people that are older and we create our own little community. We look out for each other. And if a pandemic happened we would be our own bubble."
If anyone can bring a new vision for aging communities to life, it's the passionate and determined Colleen Kanna.
Martha Gall
The Best of Ottawa Award Winners and Runners-up 2021
Monday November 22, 2021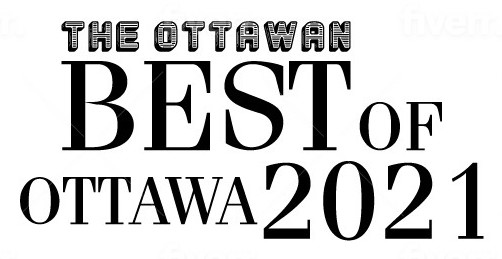 Our goal with the BEST OF OTTAWA 2021 AWARDS is to highlight what is great about Ottawa, to champion those shops, businesses, and services who are fighting the downturn, and to introduce everyone who lives here to something new.

This is our second year of conducting the BEST OF OTTAWA AWARDS. There were THOUSANDS of responses. We're confident that this is a pretty good representation of what Ottawa thinks.

So, these people, businesses, and services were awarded the BEST OF OTTAWA 2021. All the winners and runners-up will be receiving a frame-able certificate. To everyone who nominated and voted, thank you!
Best cheap deal/meal under $10
Runners-up:
Best place to splurge
Runners-up
Best wine list
Runners-up
Best Burger
THE WORKS CRAFT BURGERS AND BEER
Runners-up
Best Pizza
Runners-up:
Best Shawarma
Runners-up:
Best Fish & Chips
PELICAN SEAFOOD MARKET & GRILL

Runners-up:
Best Taco
Runners-up:
Best Poutine
Runners-up:
Best Food Truck
Runners-up:
Best Coffee
Runners-up:
Best Local Coffee Roasters
Runners-up:
Best Bagel
Runners-up:
Best Ice-Cream/Gelato
Runners-up:
Best Pub/Bar
Runners-up:
Best Local Brewery
Runners-up:
Beau's All Natural Brewing Company
Best Local Beer
Runners-up:
Best Local Distillery
Runners-up:
Best African Restaurant
Runners-up:
Best Caribbean Restaurant
Runners-up:
Best Chinese Restaurant
Runners-up:
Best French Restaurant
Runners-up:
Best Greek Restaurant
Runners- up:
Best Indian Restaurant
Runners-up:
Best Italian Restaurant
Runners-up:
Best Japanese Restaurant
Runners-up:
Best Middle Eastern Restaurant
Runners-up:
Best Thai Restaurant
Runners-up:
Best Vegetarian/Vegan Restaurant
Runners-up:
Best Patio
Runners-up:
Best New Business that has Opened in the Past 12 Months
Runners-Up:
Best Art Supply Store
Runner up:
Best Vintage Decor Store
Runners-up:
Big Vintage (Almonte)
Best Vintage Clothing Store
Runners-up:
Best Furniture/Decor Store
Runners-up:
Best Grocery Store
Runners-up:
Best Organic Food Store
Runners-up:
Best Farmer's Market
Runners-up:
Best Piercing/Tattoo Shop
Runners-up:
Best Real Estate Agent
LANA BURNLEY, SOLID ROCK REALTY

Runners-up
Best Women's Apparel Store
Runner up:
Best Men's Apparel Store
Runners-up:
Best Record/CD Store
We should probably rename the category to vinyl store next year. Just saying.
Runners-up:
Best Bookstore
Runners-up:
Best Activisit/Activist Group
BLACK LIVES MATTERS
Runners-up:
Best Activist Campaign
EVERY CHILD MATTERS
Runners-up:
Black Lives Matter
15 Minute Neighbourhoods
Best Community Hero
HEXENNACH – Reddit Ottawa user who maintains the site's COVID info

Runners-up:
Chef Ric Watson – Chef Ric's is a social enterprise, providing healthy food, affordable catering, and most importantly, the same transformative job training program for men and women looking to change their lives.
Mx Amanda Jetté Knox – award-winning writer, human rights advocate and public speaker
Best City Councillor
CATHERINE MCKENNEY
Runners-up:
Jeff Leiper
Shawn Menard
Best Member of Provincial Parliament
JOEL HARDEN
Runners-up:
Stephen Blais
John Fraser
Best Member of Parliament
CATHERINE MCKENNA
Runners-up:
Yasir Naqvi
Pierre Poilievre
Best Neighbourhood
ORLÉANS
Runners-up:
Centretown
Hintonburg
Best Place to Bring an Out of Towner
BYWARD MARKET
Runners-up:
Gatineau Hills
Parliament Hill
Best Local Podcast
Runnes-up:
Best Local Instagram - Personality/Content Creator
Runners-up:
Best Local Instagram - Photography
Runners-up:
Best Local Instagram - Pets
Runners-up:
Best Local TikTok
Runners-up:
Best Ottawa Blogger
Runners-up:
Best Local Twitter
Runners-up
Best Local YouTube
Runners-up
Best Local Twitch
Runner-up
Best Local Website
Runners-up:
Best Local TV Personality
ADRIAN HAREWOOD, CBC Ottawa
Runners-up:
Matt Skube CTV Ottawa
Stefan Keyes, CTV Ottawa

Best Local Radio Personality
JENNI HOT 89.9
Runnes-up:
Stuntman Stu, MOVE 100
Alan Neal, CBC All In A Day
Best Local TV Station
CBC Ottawa
Runners-up:
CTV Ottawa
TVA Gatineau
Best Campus/Community Radio Station
CKCU FM 93.1 Carleton University
Runners-up:
CHUO 89.1 University of Ottawa
CKDJ 107.9 Algonquin College

Best Radio Station
CBC RADIO ONE 91.5
Runners-up:
Hot 89.9
Live 88.5
Best Local Band
ELIJAH WOODS X JAMIE FINE

Runners-up:
MonkeyJunk
Twin Flames
Best Musician
GRAVEN
Runners-Up:
Night Lovell
Tiagz
Best Local Museum
CANADIAN MUSEUM OF NATURE
Runners-up:
Canada Science and Technology Museum
Canadian Museum of History
Best Local Art Gallery
NATIONAL GALLERY OF CANADA
Runners-up:
Ottawa Art Gallery
Orange Art Gallery
Mother's Day in Ottawa Gift Guide
Tuesday May 4, 2021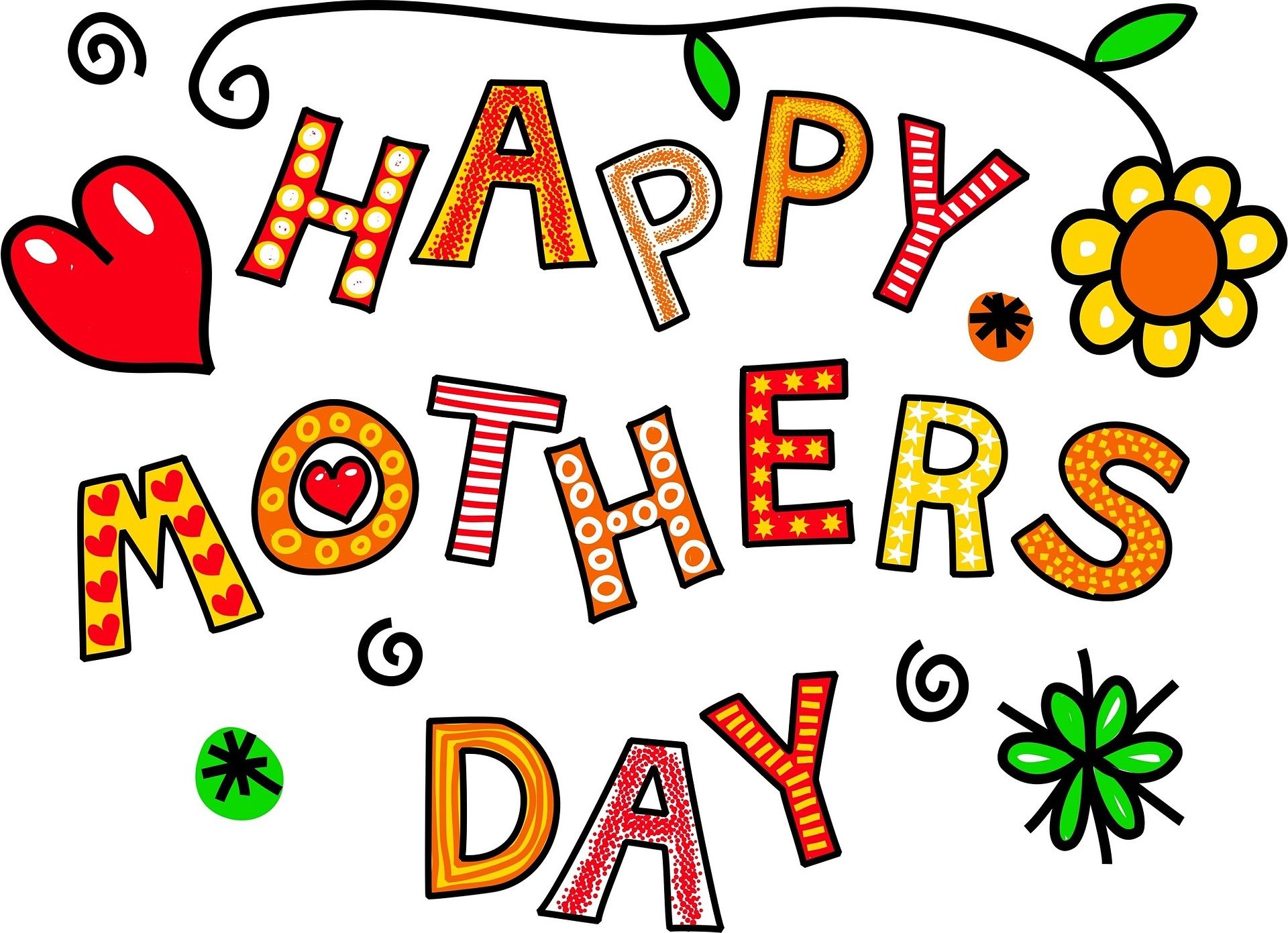 Your mom is probably as Covid-fatigued as the rest of us, and will be thrilled to accept delivery of spring flowers, but there are lots of other ways to celebrate your mother. Just turn to some of Ottawa's incredible small businesses for inspiration.
▪️ WHOA. Zola is offering its Mother's Day "Motherlode", an incredible Heat + Eat Blunch AND Heat + Eat Dinner for $99 per person. It sold out last year and it's easy to see why: Blunch includes waffles and your choice of quiche, while the dinner portion starts with lobster bisque and salad and your choice of main with sides. Dessert is also included, but you'll have to choose between chocolate mousse or New York cheesecake. Each order includes a carnation flower, a magazine, dinner rolls, and a Himalayan salt bar.
▪️ The Campy Home Mother's Day Gift Boxes are packed with goodies by Ottawa makers. Each box includes a up to seven products like chocolate, a Campy Home candle, coffee, and macarons. $85 - $115.
▪️ The Ottawa Handmade Mother's Day market launches on April 16, and will be a perfect launching point to hunt for jewellery, art, textiles, and greeting cards.
▪️ Drop off a nice bottle of wine on mom's porch. La Bottega has received a shipment of whites and red from Tenute Orestiadi, from Sicily. La Bottega recommends sipping on a sunny afternoon, whilst grazing on olives and arancini. $25 per bottle.
▪️ It's a fact that all mothers appreciate their offspring's art attempts, no matter how unpolished. If you plan to give your mother a piece of your own handiwork, Wallack's offers very fast delivery including same day (within 30km of a store).
▪️ If Mom's into jewellery, buy her some Canadian-made earrings from Ebb & Flo boutique (234 Dalhousie Street, Ottawa). Other homegrown products include the Ebb & Flo Sheer Illuminating Lotion, which promises to "replace youthful glow" ($29.99) and a collection of cosmetics and skincare products. Shipping is free on orders over $75.
▪️ Visit the Nat in the Hat Etsy store for stylish accessories that are made right here in Ottawa. The fanny packs, backpacks, hobo slouch bags, and shoulder bags are made with faux leather wax canvas, and fabric. We love the Shoulder Sling Bag, a crossbody bag that's available in a variety of colours and patterns. $168
▪️ Maker House has stocked up with local Gift Boxes to delight the mother in your life whether she's a foodie, a self-care enthusiast (or needs encouragement to be one), a gardener, or a chocoholic. The boxes are filled with items by Canadian makers, and include a hand written card, all for $49.95. You'll also find a load of individual items for Mom at the site.
▪️ Square Lemon is holding a Mother's Day Online Market from May 6 at 6:00pm too May 8 at 4:00pm. They're accepting vendor applications now.
Ottawa's many florists don't just offer bouquets for Mother's Day. You can also purchase long lasting plants and accessories for indoor plants and gardens that your Mom can use all year, and when she does, she'll think of you.
▪️ Flowers Talk Tivoli has a range of sweet plant accessories for the Mother who lavishes love on her plants. The Colourful Glass Plant Mister in clear, amber, purple, or green is stylish and useful. $17.50. The Plant RX Plant Fortifier Spray is used just once on indoor plants to give them a year of good health. $25.
▪️ Check out the New Arrivals page at Flower to the People for cool pots, planters, and plants. We love the Eye Pot, which comes in a range of sizes. From $20.
▪️ Bella Rosa is having a Mother's Day Sale until May 7. Use the code MOTHERSDAY15 to receive 15% off all floral arrangements.
▪️ If you're only sending Mom a card, make it one that's full of wildflower seeds that she can plant where she likes. The Good Card from Guelph, Ontario makes floral greeting cards that, once enjoyed, can be planted indoors or in the ground where they will release the Birds' Eye, Clarkia, Black Eyed Susan, Catchfly, Snapdragon, and Sweet Alyssum seeds contained within the biodegradable paper.
▪️ Scrim's Florist is now carrying Earth Medicine natural fertilizer, which contains dairy manure and straw. Available in a sample size for $16 and a growler for $40, the fertilizer has no shelf life, so this is gift that will last forever. Scrim's also carries pet friendly plants like the Pilea Peperomioides or Chinese Money plant, for $25.
▪️ Capital Florist has now opened its Mother's Day presale, and the bouquets are available in your choice of neutrals or "Mother's Day Mix", which features light shades of blues, yellows, purples, and pinks. Capital Florist is also closing curb-side pickup for now, and are only offering delivery.
▪️ Belfiore Flowers has some glorious bouquets, but they also offer a package of loose flowers, accents and greenery that allow you to make an arrangement yourself. Ranging in price from $50 to $200, this bouquet will truly be one of a kind.
▪️ Maison Anthea warns that the shop will likely sell out of Mother's Daybouquets before the cut off date of May 6th. This year's collection ranges from simple and gorgeous tulips ($49.95) to a large table arrangement for $150. $3 from each order will be donated to Parkinson's Canada.
▪️ Bar from Afar has put together a Mother's Day Kit of eight Mom-friendly cocktails. Each kit contains ingredients for Flowers for Mom (vodka based with elderflower), Breakfast in Bed (sparkling rosé with pink lemonade), Maw Tai (rum and overproof rum), and Breakfast Martini (gin based, of course!), all for $130. Available in Ottawa and Toronto on May 7 and 8. Finish off this loving gift idea with a set of vintage glasses.

▪️ Dunrobin Distilleries has combined two of our favourite things in its Mother's Day Gin & Chocolate Gift Box ($99.95), containing two bottles of Dunrobin Distilleries Gin, including the recently launched lavender coloured Earl Grey Gin. Also included are two bottles of house brand bitters and hot chocolate bombs from Neighbourhood Delights. Cocktail recipe cards will also be tucked in the package, so your Mom can get creative. $99.95 - $144.95.
▪️ The Cupcake Lounge's incredible Mother's Day lineup with keep you busy making decisions. Will you buy macarons or cupcakes? Or both? Or maybe a Mango Pecan Meringue Cake (from $55)? Or perhaps you'll deliver a sweet and savoury breakfast of scones, croissants, and conchas ($39). These guys don't make it easy.
▪️ If she loves ice cream (or the plant-based version) you can request that your Mother's treat from Merry Dairy be delivered via their adorable Ice Cream Truck (for a charge of $35). Not only with the truck arrive with your order of cake, pint of ice cream, and/or ice cream sandwiches, but it will stay for a socially distanced visit of up to 10 minutes. Nice.
▪️ The Three Tarts Mother's Day Menu has all sorts of goodies on offer, including spring decorated shortbread cookies (6 for $12) tartlets (4 for $15), and cakelets ($5-$8). There's also a selection of treat boxes from $14 to $18. All are available Friday May 7 to Sunday May 9.
▪️ The best self-care moments include a nice cup of tea. The tea experts at tease have created the lovely Self Care Bundle including tea, a tumbler, and a bath soak from Bathorium. $79.
▪️ Beyond the Pale Beer has come together with Lot 7 furniture and homewares and Roam Flora to produce a limited availability gift that's sure to please Mom. The Mother's Day Bundle with flowers, vase, and a four pack of BTP beers is available in two sizes. $40 - $75.
▪️ The Love Tea and Chocolate Pairing Box takes tea and chocolate very seriously. Each box contains three bars of chocolate from Canadian chocolatiers, plus a series of teas curated by Ottawa's World of Tea. $39.50 plus shipping (or choose curb side pickup).
▪️ Buyers and Cellars (327 Somerset)'s Mother's Day offering is a nice bottle of Miss Valentine Rosé accompanied by three small desserts from Koala Baking ($60), available for pickup after 10:00am on Sunday May 9.
▪️ The Artery Community Roasters has three gift boxes for Mother's Day. If your Mom loves coffee, she'll appreciate one of these. Each box contains coffee, fair trade chocolate, mugs, and a personalized greeting card. Every purchase supports people with disabilities and helps coffee farmers get paid fair wages.
▪️ We think the wow factor colour of the Prince of Orange Philodendron ($99) at Phulero Dola will please the plant loving Mom, and since it won't die within the month like a bouquet, it will remind her of you all year round.
Paper Hearts Paperie makes gorgeous cards and everlasting bouquets. The set of four incredibly realistic paper daffodils has wire in the stems so you can arrange as you wish. $60.
▪️ There is a certain 88 year old mom and grandmother of our acquaintance who would absolutely rock the "Cool Mom" tee from Ottawa lifestyle brand Shop Oolong the Way. We think your mom - or you - would love it too. DM to order.
▪️ Another cool tee, the Hipster Giraffe from HeapsHandworks is slim fitting with hand drawn artwork that is manually screen printed in an Ottawa studio. It's 20% off right now.
▪️ Maker House has Mother's Day gift boxes starting at $49.95, to please Mom no matter what her passions. Gardening, Cooking, Teaching, Chocolate Lover, I could go on. Or you can pull together a custom gift box from the amazing range of Canadian-produced food and homewares on the site.
▪️ Check out the customizable Mother's Day bundles at the Ottawa Artisans store. Ranging in price from $35 to $65, these bundles offer well considered food and self-care items from local producers, and will make Mom feel mighty special indeed.
​​​​​​​▪️ Carmelito Café's Mother's Day Elegant Tea is $34.95 + tax and includes mini sandwiches, pastries, and scones, a teabag, a tea cup and saucer, and a rose. Cut off for orders is tonight (Thursday) at 6:00pm. Order by calling 613-234-5336

​​​​​​​▪️ The Whalesbone on Kent has a Mother's Day Gift Box that will feed you all day. Full of goodies like bagel and lox kit, smoked scallop quiche, salad, bacon, a Mimosa kit, a french toast kit, a pack of ground coffee for a French press, and even a deep dish cake…this is serious Mother's Day celebration in a box. $150. Email [email protected] or call 613-231-3474 to order, and pick up at 504a Kent St. on the 7th or 8th.
​​​​​​​▪️ Jojo's Creameria has - count 'em - four kits of make at home fun, to help Moms celebrate their day. Choose the Sundae, cookie, or donut kits for $40 or the Pizza DIY kit for $60.
▪️ ​​​​​​​Mint & Honey in Kanata has a plethora of tea, fashion accessories, homewares, and sweets for Mom. The Earl Grey and Matcha Latte bonbons are a collab with Ottawa's Anna Stubbe chocolatiers, and can be enjoyed on their own ($16.95) or with teas like Matcha Sora.
The Best Street Food in Ottawa
Sunday April 4, 2021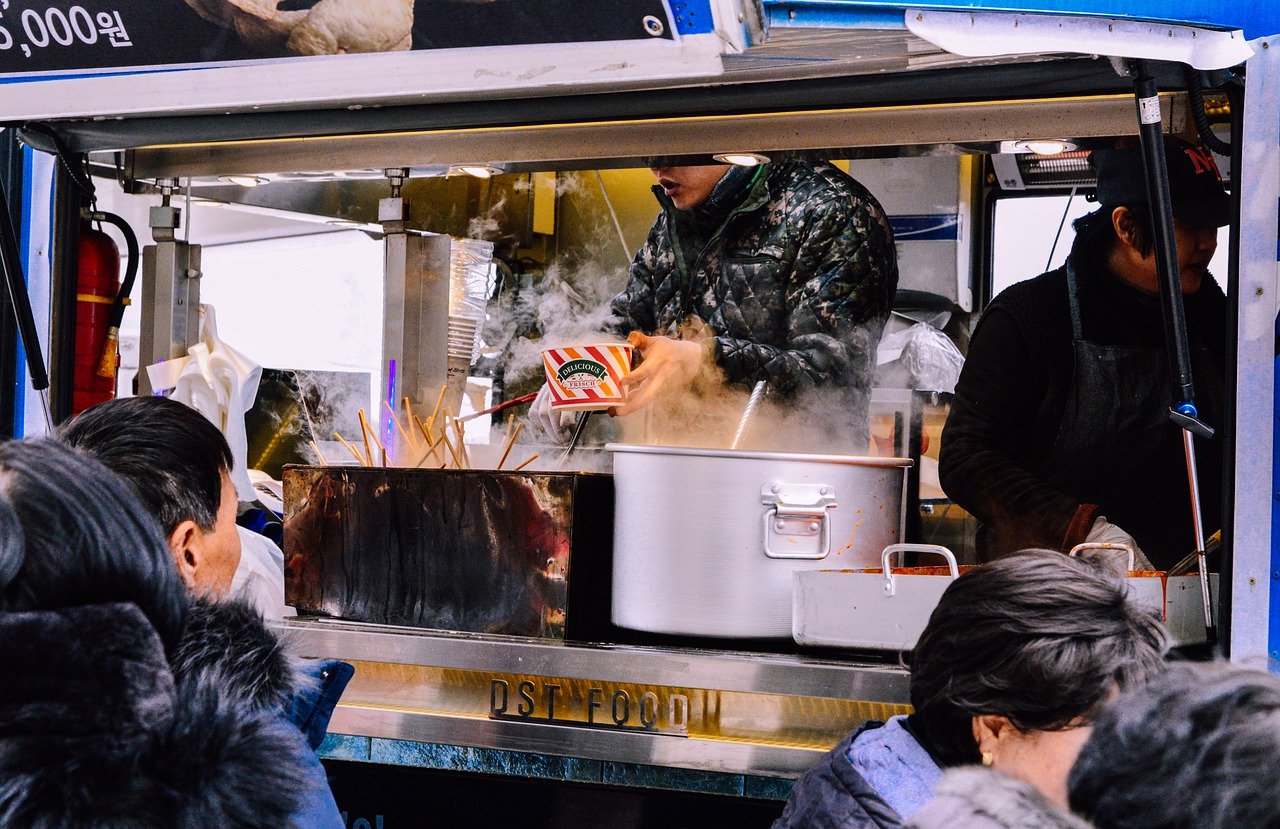 Saturday took us to Bells Corners, and on the return trip, a visit to our Best Of Ottawa Awards street food truck runner-up Ad Mare.
Ad Mare reopened for the season on Friday in the parking lot of Kichesippi Beer Co. Kichesippi has a great patio and in normal times, it would be packed and Ad Mare's line-up long. But as the Province has banned patio service for the next four weeks, there was no waiting.
We ordered the Shrimp Po' Boy. What we received was a demi-baguette, overflowing with huge deep fried shrimp, on a lettuce, tomato, and pickle base.
Heaven.
We chose the chips as an accompaniment: thinly sliced potatoes, beets, and sweet potatoes crisped on the spot.
Absolute heaven.
So take this as your notice that Street Food Truck season has opened. We've listed some of the best here.
▪️ Everyone has their favourite chip truck, and Wes' is ours. Wes's Chips food truck is now open for the season, from 10-7 daily at 198 Madawaska Blvd in Arnprior, Ontario. Best. Chips. Ever.
▪️ Jerk on Wheels (1533 Merivale Road, open 12:00pm to 6:00pm) has big news: They're opening a second truck! Details are hush-hush at the moment, but if you share their announcement on Instagram you'll have a chance to win a large Jerk poutine.
▪️ Falafael on Wheels is open Monday to Friday 11:30am to 6:30pm and on Saturday from 11:30am to 4:30pm. 1649 Montreal Road (at Blair). Look for fresh falafels in a sandwich, on a salad, or as a snack, plus salads and fries. Available via Doordash and Uber Eats if you can't get to the truck.
▪️ Visit the Nepean location of Raon for Bimbimbaps (Korean rice bowls with meat or tofu), Korean fried chicken, and spicy nuts. 6-65 Bentley Avenue from Monday to Friday 11:00am - 2:00pm and 4:00pm -7:30pm, and Saturdays from 12:00pm to 7:30pm. They're also at the Ottawa Farmers' Market at Lansdowne Park on Sundays from 10:00am to 3:00pm.
▪️ BBQ fans mark your calendars for this Friday, April 9 for the 2021 opening of Smokin' R & Rs in Stittsville. The menu will satisfy lovers of burgers, pulled pork, buffalo chicken, veggie wraps, salmon, and bison. It's all there, including chips. 1441 Stittsville Main Street, 11:00am to 7:30pm daily.
▪️ Big D's Dog House and Poutine is now open to satisfy your hot dog and poutine cravings. Open daily from 11:00am to 7:00pm at Hazeldean and Sweetnam Drive.
▪️ If you didn't get enough Easter sweets there's an adorable menu of mini donuts on offer at Le Donut Stop, 3910 Innes Road in Orléans (in the Canadian Tire parking lot). Open today until 5:00pm, they offer Cinnamon Sugar, Powdered Sugar, or Plain in batches of 12, 24, or 50.
▪️ When you can't get to a campfire, you'll find a wide selection of roasted marshmallow treats at the La Guimauverie truck. Right now they're based at the Navan market on weekends but watch their social media for news about a new location in Orléans, coming very soon.
Interview with Laura Perreault Of The Midnight Baker
By Martha Gall
Wednesday March 3, 2021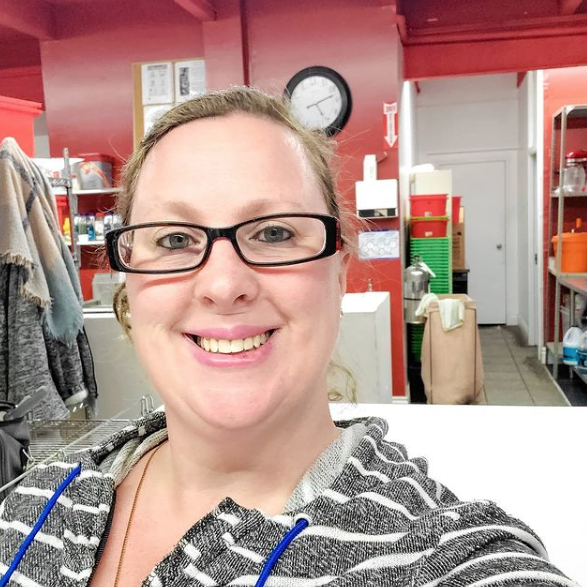 For Laura Perreault, aka The Midnight Baker, baking is something that has brought her joy since childhood. She'd been baking as a hobby for family and friends for years, when in 2016 she arrived at a crossroads. During a bout of depression, she wondered what she should be doing, and she ultimately decided that since baking was her passion she should be doing it. She rejected returning to school to study baking, saying "I've graduated four times. I realized that school is a safe place for me." Instead, she took an online course to learn the theory and then found work at Nat's Bread Company and the now-closed Sutherland on Beechwood to hone her skills. She also worked part time for Joy of Gluten Free.
By 2019 she was working three days per week for a doctor, and baking bread and pastries for family and friends at night once the kids were in bed (the habit of staying up late to bake is what inspired her business's name, The Midnight Baker). She decided it was time to grow her own baking business. She rejected the idea of a home-based food business due to the regulations. "You need a specific entrance for the business, for example," Perreault says. Next, she investigated renting a commercial kitchen. "Commercial kitchens are expensive," she says, "and they charge a minimum of four hours. Often they require that you hold liability insurance before you can set foot in the space. The application process is daunting. So, at that time, I decided against renting in one. Ultimately I looked at doing vendor shows and farmers' markets instead, because the regulations (for selling bread and pastries at farmers' markets) are different."
Perreault successfully applied for the Log Farm famers' market that year. At the end of market season in 2019, after the learning curve of her first year selling at the market, she once again investigated commercial kitchens. After reading an ad in Kijiji she met with the manager of a commercial kitchen, but it was still too pricey. Then, fate intervened. "The house we'd rented for 11 years, the house my kids grew up in, was going to be sold. We looked around for another house to live in, but rents had gone up! Eventually we moved in with my in-laws."
Living as an extended family provided Perreault's teenaged children with the opportunity to spend time with their grandparents, but it also meant that there was no room for the Midnight Baker to work. Luckily, the family's living arrangement released money to rent a space to do her baking. She called back the manager of the Cookhouse Community Kitchen, and he told her that there were overnight slots for rent. "The overnight rates were more reasonable," she says. She started renting space last March, at the start of the pandemic.
There were some initial challenges moving to a commercial kitchen for example, if she had problems with equipment, there was no one to help in the middle of the night. But the space included three big prep tables and the fridges and ovens that she needed. Like the other renters - school meals franchise The Lunch Lady, Caribbean food suppliers Run 2 Patty, and Tiffin Mania, Indian food for delivery and pickup - Perreault is responsible for keeping the space and equipment clean. "I've formed friendships with the other renters, and with other small business owners."
She also does deliveries to homes, from her website, in the farmers' market off season. "I bake incredibly fresh baked goods at the kitchen, wrap them in bags, come home with them, and then go out and deliver them."
So, how's business? Turns out, despite the pandemic, The Midnight Baker is doing well.
"For Mother's Day 2020 I rented the commercial space at night and I made $1,000 in one day. In 2019 at the Log Farm, on my best day I made $300. In 2020, my lowest day was $350." Perreault believes this is due to the volume that she can now produce at the commercial kitchen, and the growth in numbers of COVID-fatigued people visiting farmers' markets. Usually at the end of the regular farmers' market season, there is a plethora of Christmas markets, however the pandemic closed down many of them in 2020. The Log Farm's two outdoor Christmas markets in November 2020, on the other hand, drew huge crowds of socially distanced people wanting to support local businesses.
What's next for The Midnight Baker? Her daughter helps at the market, and one day Perreault hopes to convince her 18 year old son to help with deliveries. Perreault hopes to run the business full time someday, but for now she still works at the doctor's office, where in spare moments she finds herself dreaming up new recipes or updating her Instagram. "I'm taking it slow but sure," she says.
Meanwhile, in December, the Cookhouse Community Kitchen put all four business logos on the building's exterior, and Perreault is incredibly proud. She's started offering frozen meals to reheat at home, and she says "I'll be slammed" once the farmers' market season will begin again in May.
Resources for home food businesses:
Ministry of Health's Guide to Starting a Home-based Food Business
Health Protection and Promotion Act, Food Premises
Ottawa Public Health's guidance on operating a food business, including the application
The 10 best pizzas in Ottawa
Tuesday February 9, 2021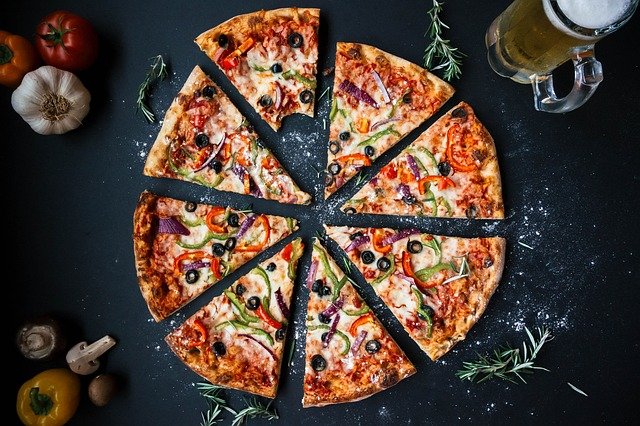 For myriad reasons Darren and Martha have strong opinions about pizza but the truth is, like cameras, the best pizza is the one you have in your hand. Order from somewhere nearby – the chance of you being disappointed is hovering around zero per cent.
But to inspire you, here are ten of the best pizzas in Ottawa.
🍕Diavola: Spicy salami, peppers
Anthony's Pizza Napoletana (🥇Best Of Ottawa 2020 winner) Wellington Street and Bank Street
🍕Alla Ola: Cacio e pepe cauliflower puree, roasted mushroom, Parmesan, truffle oil, toasted breadcrumbs, and parsley
Farinella (🥈Best Of Ottawa 2020 runner up) Little Italy
🍕Wild Boar: Local wild boar sausage, caramelized apple, sage pesto, and two year-old cheddar
Tennessy Willems Wellington Street West
🍕Albert - Kimchi PIzza: Tomato sauce, local cheese, house-made vegan kimchi, bacon and sesame-soy-honey
Pizza Nerds Bank Street
🍕Gitanes: Calabrian chili arrabbiatta, aged mozzarella, Manila clams, oreganatto , fresh lemon zest, fennel pollen, pangritatta, and parsley.
Heartbreakers Pizza Hintonburg
🍕Pizza With Potatoes: Green and red peppers, red onions, potatoes, sun-dried tomatoes, and cheddar
Pizza Café Tache Gatineau
🍕Shrimp & Fig: Shrimp, capicola ham, dried figs, and hot peppers
Canal Ritz Dow's Lake
🍕Lost In Wakefield: Slow roasted garlic tomato sauce, house made maple fennel sausage, caramelized onions, cremini mushrooms, whole milk mozzarella, and basil with a sesame crust
Art Is In Bakery ByWard Market
🍕The Boss: Roasted tomato, roasted garlic, fresh boconccini, basil reduction, and fresh arugula.
Bread & Sons Bank Street
🍕Alessandro: Garlic, fresh basil, speck, chili oil, and pine nuts
Roberto Pizza Little Italy
Romantic takeaway and delivery dinners for Valentine's Day in Ottawa
Tuesday February 9, 2021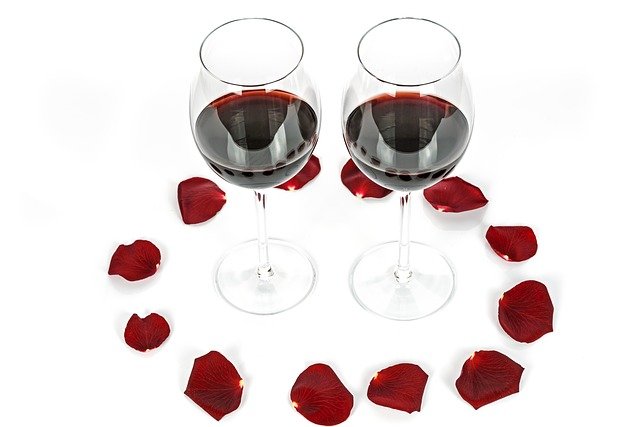 Whatever February 14th means to you, there are lots of ways to have a celebratory, even if we're still under lockdown. Even if lockdown is lifted, restaurants will likely be restricted to 25% capacity, so reservations will be challenging to procure. For that reason, we suggest ordering in or picking up*.
For those that need their meat red, Al's has a fixed menu for two. A choice of either bottle of cocktails (Al's Old Fashioned or Celebataire) or a bottle of wine, choice of zucchini sticks or calamari, salad with Al's Famous Garlic Dressing, New York striploin, lobster linguini, homemade cheesecake. $155
Golden Triangle
Pickup or delivery Feb 12, 13, and 14
Arlo offers breakfast in bed for two. Once you get back from picking it up, of course. Smoked salmon from the Chelsea SmokeHouse, creton with apple and mustard jam, salt cod frittata with marinated peppers, six mini bagels, creamy herb & caper spread, pistachio & fleur de sel chocolate bark, fruit salad, fresh squeezed orange juice, and a bottle of sparkling wine. $125. Add $50 and you can get a sexy surprise bag from Venus Envy.
Centretown
Pickup and delivery Feb 13
Amuse has a fixed price dinner for two. Charcuterie, chilled crab cake, and flourless chocolate cake. For the mains choose two from: lobster and shrimp linguini, beef short rib, or baked salmon. $140
Kanata
Pickup only Feb 12, 13, and 14
Beckta has a set menu for two. Three Quebec cheeses, BC sablefish, Alberta lamb shank, dark chocolate cake, and Paris-brest plus a bottle of wine for $145, for $240 the dessert is the same, the wine gets an upgrade, and the courses are lobster Caesar salad, foie gras, and ribeye. Most items can be ordered for takeaway à la carte.
Centretown
Pickup and delivery Feb 12, 13, and 14
Eat like an Ottawa Senator from their preferred hotel. It's a set menu for two, with Velouté of Butternut Squash, chicken black plum and cider terrine, steak and lobster tail, and a crème brülée. $180
Kanata
Pickup only Feb 12, 13, and 14
Cabottos's Valentines menu is a challenging one, as you'll have to choose from an extensive list of rich classics. Lobster ravioli, filet mignon, and Osso Buco are serious dishes for big occasions. We think this one will be especially appropriate for those planning to pop a question that is quite popular at this time of year. Order online, for pickup between 2pm and 9pm on February 14th.
Stittsville
Pickup only
Sweet lovers will want to check out the assortment of heart shaped cookies in gift boxes of six ($14.95) or 12 ($29.95)
Centretown
Delivery and pickup
EVOO says their pre-orders for Valentine's Day Weekend are selling fast, so fans of Greek feasts should get in now. The Valentine's Day Menu for Two includes dips, house Spanakopita, salad, lamp chops, a half chicken, Greek sausage, pork souvlaki, fries, and dessert for $125 (seafood feast also available for the same price). EVOO has even taken care of the decorations, with options for adding feathers, confetti, or balloons to your order for an additional $25.
Little Italy
Pickup and delivery
For those that love the taste of south of the border south of the other border, El Camino has a fixed price taco menu. Two Margaritas, guacamole and chips, papaya salad, and choose six tacos from this list: Beef Taco, Cochinita Roasted Pig Head Taco, Japanese Eggplant Taco, Taco Del Norte, Pollo Asado Taco, Crispy Fish Taco, Ox Tongue Taco, Cauliflower Taco w. Peanut Macha Salsa. Followed up by churros with salted caramel and tequilime pie. $100.
ByWard Market and Elgin Street
Pickup only Feb 12, 13, and 14
The set menu for two includes six oysters with garnishes, Caesar Salad, Beef Wellington with Pomme Aligot, roasted root vegetables, Bordelaise sauce, and an assortment of chocolates and petit fours. $160
Centretown
Pickup and delivery Feb 13 and 14
The Indian feast for two from Ishina has everything you need for a cozy night in. Available on February 13th and 14th, the four course meal includes soup, appetizers, your choice of lamb shank or stuffed eggplant main and a rose flavoured Shahi Tukda to finish. Orders accepted until February11th. 613 721 1067
Bells Junction
Pick up and delivery
Even on Valentines day, breakfast is the most important meal of the day. Morning Owl's Breakfast Board for two includes breakfast items and your choice of Pink Hot Chocolate, Pink Undertow Coffee (we don't know what that is but we want one), or a Valentine Cocktail. Order by February 12th for pickup on February 14th. 613 518 0021
Kanata
Pickup only
This five course meal for two is only available on Valentine's Day itself. Focaccia, kale and spinach Caesar salad, lobster ravioli in house bisque,grilled tenderloin, and ginger fig almond crumble cake. $150.00
Stittsville
Pick up only Feb 14
The set menu for two is a tour of Thailand with two lychee and passion fruit spritzers , two bottles of Singha Thai Beer, two pieces each of crab/prawn/cilantro fritters and peanut crusted striploin rice paper rollup, and a seven course menu: green papaya salad, pad kee mao, chicken and coconut broth, sour long bean and ground pork flash, prawn and eggplant curry, duck curry, mango/coconut/ginger panna cotta. $90.
Michael Blackie has done a video to show what you get.
Stittsville
Pick up only Feb 13 and 14
The Best of Ottawa 2020 winner for Italian food has options that include wine, cocktails, and flowers. The set menu is tuna crudo, tallegio scarpinocc, cornish hen stuffed with sausage, followed by gianduja marquise. $95 each person and comes with North & Navy's fantastic bread.
Centretown
Pickup and delivery Feb 12, 13, and 14
The Saint-Valentin dinner for two features tuna crudo or citrus salad with pistachios, rigatoni with yak ragu, rabbit ballotine or crumbed fogo island cod, and dark chocolate and raspberry tart. $155.
Sparks Street
Pick up only Feb 11, 12, 13, and 14
For a Spanish flavour, Soca has a set menu for two: Seafood Soup, napa Caesar, roasted lamb & escargot in lobster butter, rustic black garlic mashed potatoes, and chocolate cake. $110
Wellington Village
Pickup and delivery Feb 13 and 14
St Martha's offers fixed price for four courses, with four options each. Duck confit Aumöniere filled with blueberry coulis, flétan (baked halibut with brussels sprouts mousseline), quinoa with coriander and mint pesto, and coconut milk panna cotta give a flavour of St Martha's style. Vegans take note, every course has a meat and dairy-free option. $65 per person.
Orleans
Pickup only Feb 12, 13, and 14
Vittoria Trattoria has a set menu for two: Potato and leek veloutè, kale salad, braised lamb, and chocolate cake. $85
Riverside South
Pickup only Feb 12, 13, and 14
The bar at the Château Laurier has two kinds of dinner-for-two: with and without champagne. Starters include shucked oysters, tuna crudo, or roasted beet salad; mains include luck of duck confit (with a tarragon spatzle), boneless beef shortrib, or chicken breast; dessert includes flourless chocolate cake, macarons, or chocolate dip strawberries. $189 or $299 with a half bottle of of Moët & Chandon.
Pickup only Feb 12, 13, and 14
* Restaurants usually pay around 30 per cent of the total bill to the big delivery services – Uber, DoorDash, SkipTheDishes, etc. We all help out our local restaurants if we pick up rather than have the meal delivered. This doesn't apply to restaurants that use their own delivery staff and every restaurant would rather pay the 30 per cent than not have the order at all.

We welcome additions and corrections to this list. Contact us at [email protected]
The Best of Ottawa Award Winners and Runners-up 2020
Monday October 5, 2020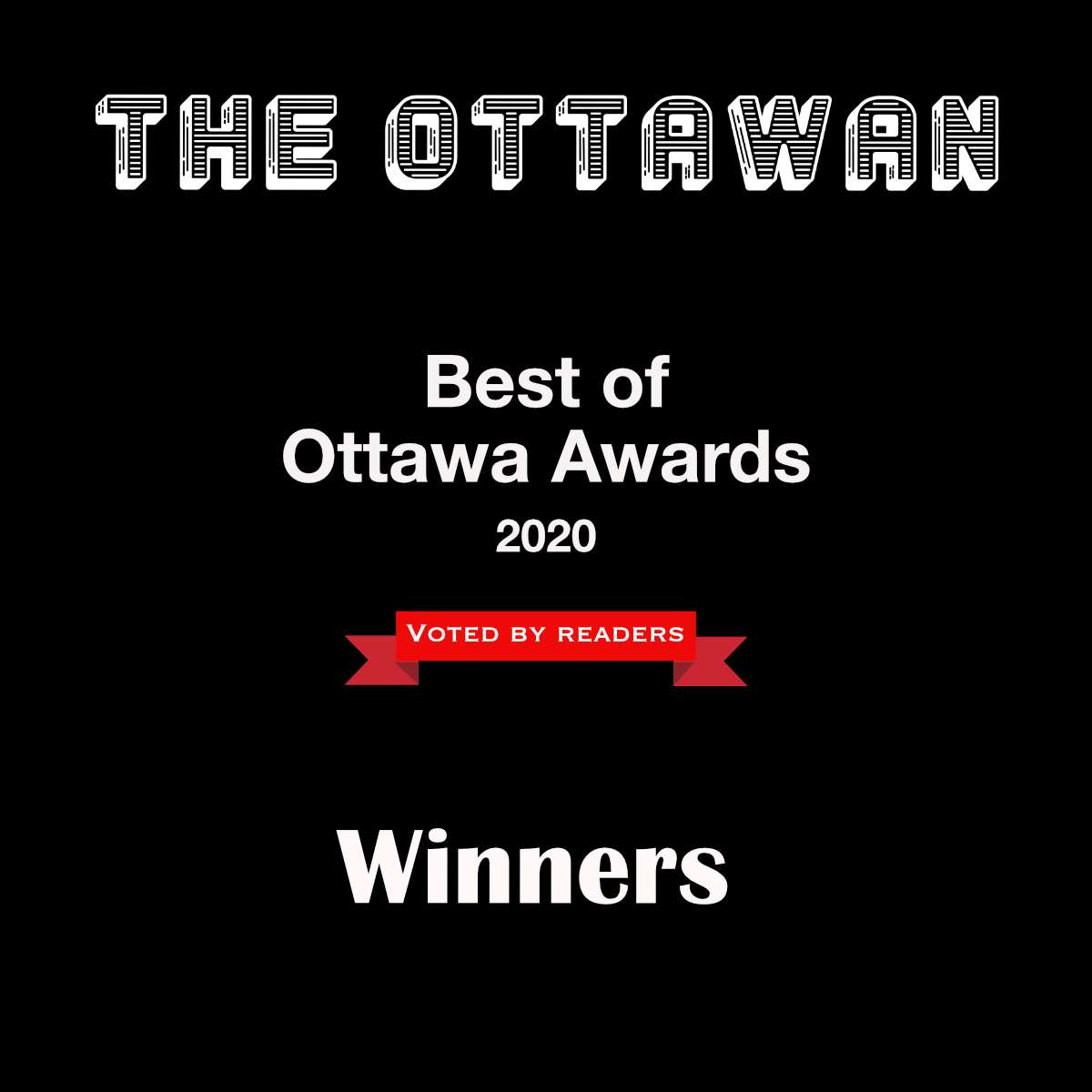 The COVID response has hit Ottawa's shops and restaurants hard. Many have closed, many others are clinging on by their fingertips.
Our goal with the BEST OF OTTAWA 2020 AWARDS is to highlight what is great about Ottawa, to champion those shops, businesses, and services who are fighting the downturn, and to introduce everyone who lives here to something new.  
We're stunned by the response to our first ever awards. There were THOUSANDS of responses. We're confident that this is a pretty good representation of what Ottawa thinks.
So, these people, businesses, and services were awarded the BEST OF OTTAWA 2020. All the winners and runners-up will be receiving a frame-able certificate. To everyone who nominated and voted, thank you for your service.
Best cheap deal/meal under $10
DI RIENZO's
Runner-up: Ahora Mexican Restaurant
Best place to splurge
Runner-up: Riviera Ottawa
Best wine list
Runner-up: The Whalesbone
Best Burger
Runner-up:  The Worx Craft Burgers and Beer
Best Pizza
Runner-up: Farinella
Best Shawarma
Runner-up: Shawarma King
Best Taco
Runner-up: Ola Cocina Taqueria
Best Poutine
Runner-up: Pure Kitchen
Best Food Truck
Runner-up: Ad Mare Seafood Truck
Best Coffee
Runner-up: Equator Coffee
Best Bagel
Runner-up: The Bagel Run
Best African Restaurant
Runner-up: BBQ Golden Grill
Best Caribbean Restaurant
Runner up: Island Grill
Best Chinese Restaurant
Runner-up: Gongfu Bao
Best French Restaurant
Runner up: Le moulin de provence
Best Greek Restaurant
Runner up:  Greek On Wheels
Best Indian Restaurant
Runner up: East India Company
Best Italian Restaurant
Runner up: Trattoria Caffé Italia
Best Japanese Restaurant
Runner up:  Genji
Best Middle Eastern Restaurant
Runner up: 3 Brothers Shawarma
Best Thai Restaurant
Runner up: Khao Thai
Best Vegetarian/Vegan Restaurant
Runner up: The Green Door
Best Patio
Runner up: Tavern on the Falls
Best Ice-Cream/Gelato
Runner up: Moo Shu Ice Cream
Best Local Brewery
Runner up: Dominion City Brewing
Best Local Distillery
Runner up: North of 7 Distillery
Best Local Beer
Runner up: Beyond The Pale Pink Fuzz 
Best Art Supply Store
Runner up: Deserres
Best Vintage Clothing Store
Runner up: Ragtime
Best Vintage Furniture Store
Runner up: WISEMAN + CROMWELL
Best Furniture/Decor Store
Runner up: Zone
Best Grocery Store
Runner up: La Bottega
Best Organic Food Store
Runner up: Farm Boy
Best Farmer's Market
Runner up: ByWard Market
Best Piercing/Tattoo Shop
Runner up: Living Colour
Best Real Estate Agent
MARNIE BENNETT, Bennett Property Shop
Runner up: Tara Shields, Royal LePage Team
Best Women's Apparel Store
Runner up: Giant Tiger
Best Men's Apparel Store
Runner up: Giant Tiger
Best Bookstore
Runner up: Octopus Books
Best Activisit/Activist Group
BLACK LIVES MATTERS
Runner up: Earthub
Best Activist Campaign
BLACK LIVES MATTER
Runner up: Save The Bees
Best Community Hero
JOE THOTTUNGAL, restauranteur provinding food for homeless families
Runner up: Gwen Madiba, campaigner for women & the Black community in Ottawa 
Best City Councillor
CATHERINE MCKENNEY
Runner up:  Mathieu Fleury
Best Member of Provincial Parliament
JOEL HARDEN
Runner up: Yasir Naqvi
Best Member of Parliament
CATHERINE MCKENNA
Runner up: Peter Julian
Best Neighbourhood
CENTRETOWN
Runner up: Hintonburg
Best Place to Bring an Out of Towner
BYWARD MARKET
Runner up: Gatineau Hills
Best Local Podcast
Runner up: The Interview Dudes
Best Local Instagram - Personality/Content Creator
Runner up: @LuckyLittleQueer
Best Local Instagram - Photography
Tie: Runner up: Brittany Lee Smyth
Tie: Runner up: Cory Conty
Best Local Instagram - Pets
Runner up: @theguiltypoodle
Best Locak TikTok
Runner up: @gghamar
Best Ottawa Blogger
Runner up: Amy Karlin, Amy In 613
Best Local Website
Runner up: Reddit Ottawa
Best Local TV Personality
ADRIAN HAREWOOD, CBC
Runner up: Matt Skube CTV Ottawa
Best Local Radio Personality
MAULER, RUSH, AND JENNI HOT 89.9
Runner up: Alan Neal, CBC All In A Day
Best Local TV Station
CBC
Runner up: CTV Ottawa
Best Campus/Community Radio Station
CKCU FM 93.1
Runner up: CHUO 89.1
Best Radio Station 
CBC RADIO ONE 91.5
Runner up:  Hot 89.9
Best Local Twitter
Runner up: @YOW_weather
Best Local YouTube
Runner up: Elle Mills
Best Local Band
Runner up: Hollerado
Best Musician
Runner Up: Lucky Ron
Ottawa brewery is resurrecting long-lost alcoholic root beer – Cronk
Thursday July 30, 2020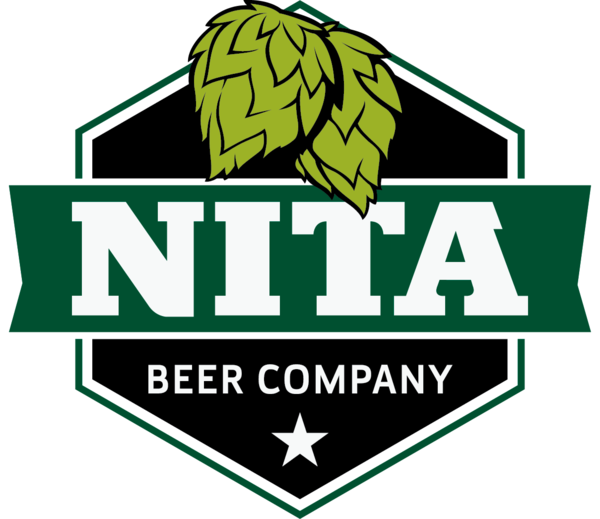 Buy Cronk. Cronk is good. Cronk is the drink.
Last month, Paul Fairie, an researched at the University of Calgary, was looking at an 1883 copy of the Calgary Herald, and noticed something weird.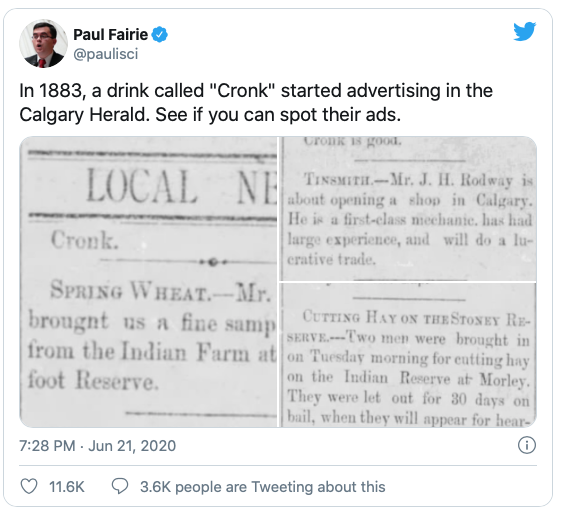 Cronk was interspersed between paragraphs all through the paper. Why? Facinated Twitter users took up the task.
Dating back to the 1840s, Cronk was the invention of Warren Cronk of Syracuse, New York, who invented the drink as a healthful tonic. Only slightly alcoholic, it was a mix of sasparilla, sassafras, and hops.
Over the next few decades, the recipe was franchised out to brewers across the US and Canada, including Calgary. But by the end of the 19th century, Cronk was gone and forgotten.
Until Paul Fairie's Tweet. Which inspired Cold Garden brewery of Calgary to make the first batch of Cronk in perhaps 100 years.
And that's why it is fabulous that Nita Brewing in Nepean is brewing it in Ottawa.
In a phone call with the ottawan, Nita Brewing said that the first batch should be ready in "two to three weeks." 
"We've never done this before so we'll see what happens."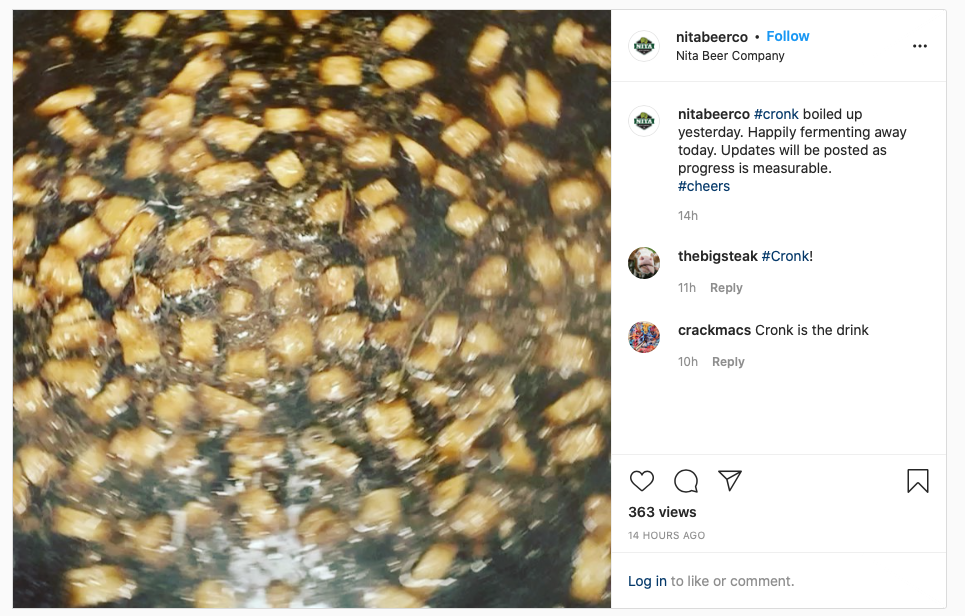 the ottawan will keep you updated as this unfolds.
DON'T FORGET: The Last Ottawa-Gatineau Beer Map That You Will Ever Need 
Ontario bill threatens renters in favour of landlords, Ottawa advocates say
An Ottawan Original
Thursday July 2, 2020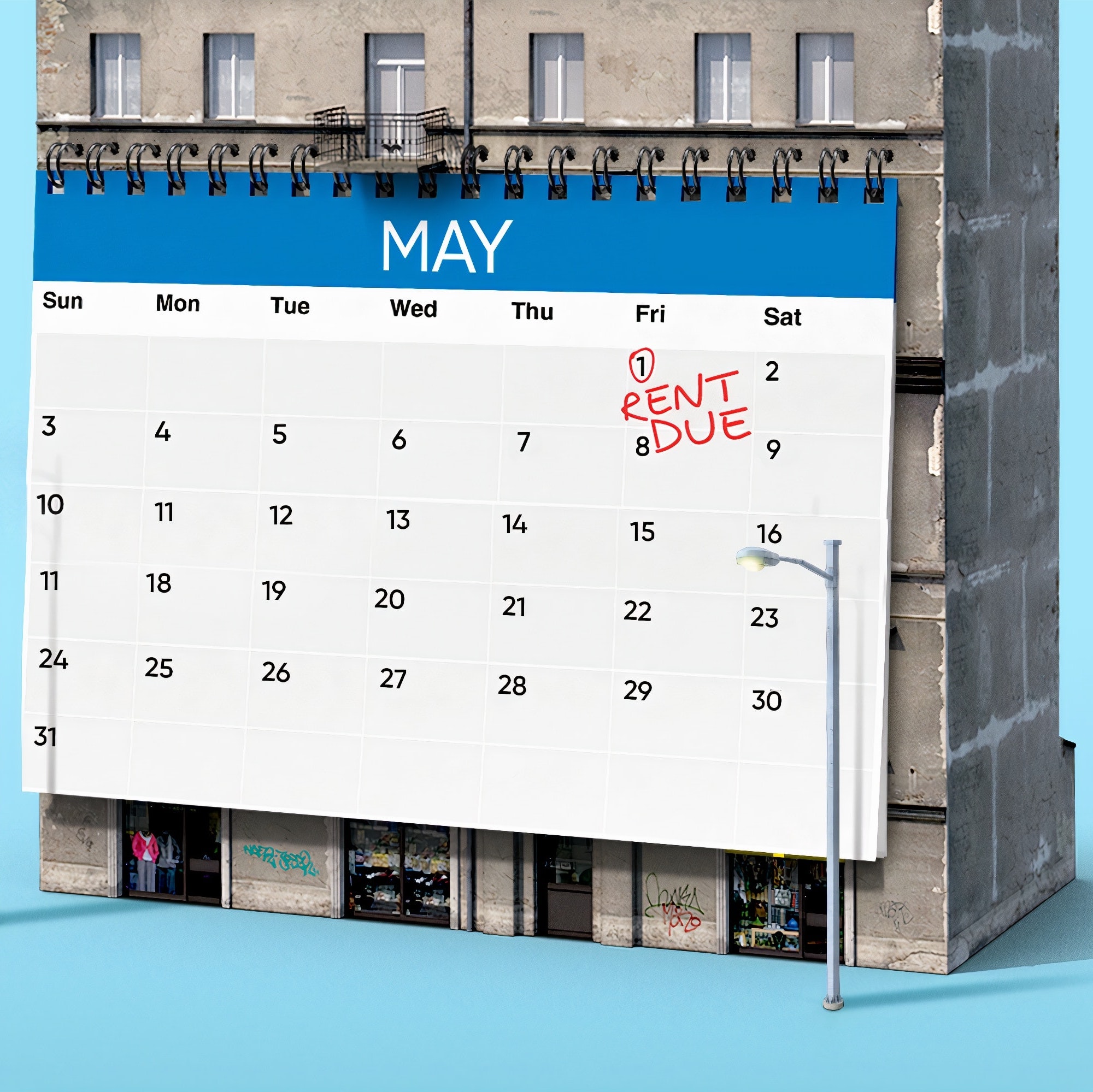 ▪️ Over one-fifth of MPPs list report receiving rental income, it's one-quarter if spouses are counted
▪️ No moritorium on rent owned due to COVID-19
▪️ Landlords would no longer need to go to Landlord Tenant Board to evict
 
By Jillian Piper
On March 12, Ontario parliament held the first reading of Bill 184, named the "Protecting Tenants and Strengthening Community Housing Act," which the Ford administration said will protect the rights of tenants and landlords.
However, Ottawa advocates say the new bill decreases renters' rights amid the pandemic — at a time when they need financial support the most.
One of the most controversial points of the new bill is the ability of landlords to give an eviction notice as soon as a rental payment is missed, instead of having to go to the Landlord Tenant Board and organizing a new payment plan with the tenant.
In May, the bill had its second reading in parliament and is currently being considered by the standing committee on social policy.
Controversy surrounding Bill 184
Herongate Tenant Coalition organizer Josh Hawley said he isn't surprised at the bill's timing.
"They pushed it through the pandemic on purpose," he said.
He added while the housing crisis in Ottawa has been around for years — council even declared a housing and homelessness crisis earlier this year — Bill 184 is pushing pre-existing cracks in the system.
"The crisis was clearly exacerbated by Ford, who as soon as he got into power, he cut funding to the tribunals," Hawley said.
Hawley referred to when Doug Ford amalgamated the nearly 20 tribunals into one entity known as Tribunals Ontario, a process which began back in 2018.
"What ended up happening was he didn't hire new adjudicators, so the Landlord Tenant Board is really starved of adjudicators right now, which increased the backlog," Hawley explained.
Hawley added by cutting the tribunals, he thinks Ford was "setting the stage" to justify passing Bill 184, which he described as "an eviction speed-up bill."
Passing a bill that would allow landlords to evict tenants as soon as a payment is late, rather than being able to agree on a new repayment plan in the Landlord Tenant Board, is especially problematic given the job insecurity brought on by COVID-19, Hawley said.
In June, Canada's unemployment rate hit a record 13.7 per cent.
While the government of Ontario acknowledges paying rent will be more difficult due to COVID-19, the government's website states all tenants who can pay their rent must do so to the best of their abilities.
"Landlords are entitled to collect compensation from a tenant for each day that an eviction order is not enforced. However, tenants who are asked to self-isolate or who can't work may have difficulty paying their rent," the website reads.
"We encourage landlords and tenants to work together during this difficult time to establish fair arrangements to keep tenants in their homes," the statement continues.
In late April, Ford said residential rent relief would soon be implemented. Currently, there is no COVID-19 residential rent-specific relief program for Canadians, but the federal and Ontario government did provide a commercial rent assistance program for small businesses affected by COVID-19 back in May.
Advocates say time to implement support for renters is running out.
COVID-19 financial strains
Mavis Finnamore, long-time tenant leader of housing advocacy group Association of Community Organizations for Reform (ACORN)'s Ottawa chapter, said while COVID-19 relief programs have been generous, residential tenants are being left in the dust.
"[The government has] been all over the place with donating money left, right and center, and it's actually kind of amazing to me that they've somehow overlooked residential tenants," she said.
"I used to think of the government as being something that worked for the people to help the people, and I'm really not seeing this now," she added.
Finnamore said vulnerable communities were hit hardest by the pandemic, which emphasizes the need for rental support during COVID-19.
"We already have a housing problem and then to have COVID-19 and all these restrictions dumped on it made things very, very uncomfortable for people at the lower end as far as rent goes," she said.
Although the City of Ottawa declared a housing and homelessness crisis earlier this year, Finnamore said it seems to be swept under the rug.
"Somehow, [government officials] have developed amnesia," she said. "It seems inevitable that we're going to be seeing another bunch of people out homeless, but [the government is] kind of contributing to the problem."
Finnamore said ACORN members have collectively sent thousands of emails and called politicians hundreds of times to advocate on behalf of housing supports for renters amid the pandemic.
The group hopes to see the government provide an emergency no-interest loan that those struggling to pay rent — whether or not they receive the $2,000 a month Canada Emergency Response Benefit (CERB) or unemployment insurance— could easily apply for in a time of need, as well as freezing rent increases and ensuring vacancy control to avoid higher rates.
Finnamore also said the most important change the group is advocating for is a moratorium on evictions caused by inability to pay rent.
"We're not hearing from our governments on these very vulnerable marginal income people. They're not helping them out," she said. "So the louder we can amplify our message through whatever media or system we can do, the better."
Finnamore added she has also been talking more directly with councillors to see if they can exert pressure on other councillors to enact support.
'Skyrocketing' housing market
Somerset Ward city councillor Catherine McKenney said the government has known the necessary steps to take since the national housing strategy was released in 2017, but no concrete measures have been implemented.
"The national housing strategy calls for two things, it calls for us to end or reduce chronic homelessness by 50 per cent and to reduce core housing needs, so helping people who are paying far too much for their housing," McKenney, council's liaison on housing and homelessness, said.
McKenney added housing prices in Ottawa have recently "skyrocketed."
"Some people are paying well over 30 per cent of their income just on housing," they said. "People are falling into homelessness as a result."
Even rent forgiveness would not be enough to undo the damage already done, McKenney added.
"We need to give people rent supplements or housing allowances until they're able to gain their own ability to pay for housing and we need to build more housing," they said. "We have to start building housing that is supportive housing for people coming out of shelter."
MPP Joel Harden agreed that affordable housing is a necessity for Ottawa neighbourhoods.
"People in Ottawa Community Housing will tell you, despite being the biggest landlord of affordable housing in the city, they have a waitlist of 10 years for the units they currently have," he said.
While some new developments are currently underway, Harden said the majority are not affordable.
"In the private rental market what we're seeing across Ottawa are these enormous glass monstrosities being built up, which are not affordable housing — they're not even family housing," he said. "They're housing for affluent folks, frankly, like myself."
"I make a good income as an MPP, but that's not who we're looking to house," he added.
Of the 124 Ontario MPPs in 2019, about a fifth listed "rental property" as one of their sources of income. That amount increases to just under a quarter of MPPs profiting off of rental incomes if their spouses' listed incomes are included.
Finnamore said having people who generate a profit off of rental incomes making policy decisions can be problematic.
"If you're an owner, you have a different point of view and I think that if you're doing it for income, certainly you don't want anything impinging on your income," she said.
Finnamore added that while small landlords typically know their tenants and are more likely to actually live in the development, problems can arise with bigger companies.
"They certainly did not want to pay attention to tenants' concerns [at her previous apartment], they were just concerned about demolishing and getting the money out of you," she said.
Finnamore added she also worries about conflicts of interest.
"All the developers were throwing money around at all the councillors," she said. "The obvious conclusion is you've got to be getting something for your money."
Calling for support
Harden said one possible solution to Ottawa's high housing prices could be implementing an inclusionary zoning policy, following in the footsteps of cities like Montréal and Vancouver, which would require developers to set aside a certain percentage of new developments to be affordable for those with moderate to low incomes.
"The way you can require the private rental market to care about building affordable housing is to require it," Harden said. "It's not going to happen by itself, legislation has to guide it."
Harden referenced the development of Heron Gate as a perfect example of affordable housing in Ottawa being demolished for profit.
"We have to put our heads together because it's not as if in Ottawa there isn't usable space," he said. "There is unused and underutilized space, we just have the wrong priorities in the kind of housing we're building."
Hawley disagreed with implementing inclusionary zoning practices, saying mixed income communities as a result of inclusionary zoning can lead to further division between classes.
"Mixed income communities don't accomplish anything," he said. "If anything, they create division because there's a hierarchy. There's condescension from property owners."
While some advocates think policy is the best approach to change, Hawley said he believes meaningful change can only occur with community action.
"I see structural change not coming from policy, not coming from lobbying politicians, but coming from building up the power of working class people," he said. "It's been taken away from us for so long, we've been led to believe that we have to trust politicians or the change we can make happens once every four years."
"But the real change happens at your home with your neighbors," he added.
With the main source of government-provided tenant support being the Landlord Tenant Board, which Hawley described as "cumbersome" and "not set up for tenants," he said it is all the more important to support neighbours.
"It's a commitment to realize that in our homes, we can protect ourselves and we can defend ourselves," he said.