Romantic takeaway and delivery dinners for Valentine's Day in Ottawa
9 February 2021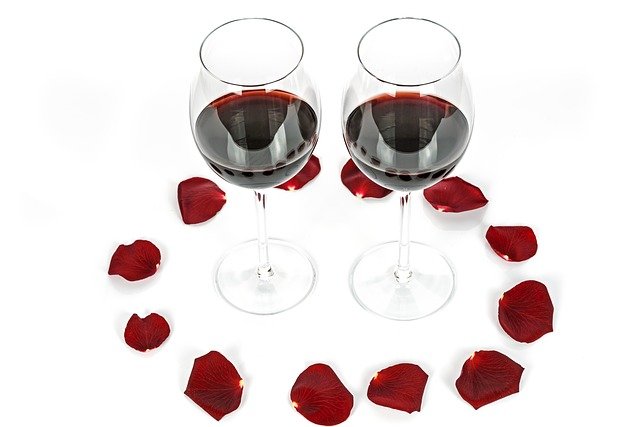 Whatever February 14th means to you, there are lots of ways to have a celebratory, even if we're still under lockdown. Even if lockdown is lifted, restaurants will likely be restricted to 25% capacity, so reservations will be challenging to procure. For that reason, we suggest ordering in or picking up*.
For those that need their meat red, Al's has a fixed menu for two. A choice of either bottle of cocktails (Al's Old Fashioned or Celebataire) or a bottle of wine, choice of zucchini sticks or calamari, salad with Al's Famous Garlic Dressing, New York striploin, lobster linguini, homemade cheesecake. $155
Golden Triangle
Pickup or delivery Feb 12, 13, and 14
Arlo offers breakfast in bed for two. Once you get back from picking it up, of course. Smoked salmon from the Chelsea SmokeHouse, creton with apple and mustard jam, salt cod frittata with marinated peppers, six mini bagels, creamy herb & caper spread, pistachio & fleur de sel chocolate bark, fruit salad, fresh squeezed orange juice, and a bottle of sparkling wine. $125. Add $50 and you can get a sexy surprise bag from Venus Envy.
Centretown
Pickup and delivery Feb 13
Amuse has a fixed price dinner for two. Charcuterie, chilled crab cake, and flourless chocolate cake. For the mains choose two from: lobster and shrimp linguini, beef short rib, or baked salmon. $140
Kanata
Pickup only Feb 12, 13, and 14
Beckta has a set menu for two. Three Quebec cheeses, BC sablefish, Alberta lamb shank, dark chocolate cake, and Paris-brest plus a bottle of wine for $145, for $240 the dessert is the same, the wine gets an upgrade, and the courses are lobster Caesar salad, foie gras, and ribeye. Most items can be ordered for takeaway à la carte.
Centretown
Pickup and delivery Feb 12, 13, and 14
Eat like an Ottawa Senator from their preferred hotel. It's a set menu for two, with Velouté of Butternut Squash, chicken black plum and cider terrine, steak and lobster tail, and a crème brülée. $180
Kanata
Pickup only Feb 12, 13, and 14
Cabottos's Valentines menu is a challenging one, as you'll have to choose from an extensive list of rich classics. Lobster ravioli, filet mignon, and Osso Buco are serious dishes for big occasions. We think this one will be especially appropriate for those planning to pop a question that is quite popular at this time of year. Order online, for pickup between 2pm and 9pm on February 14th.
Stittsville
Pickup only
Sweet lovers will want to check out the assortment of heart shaped cookies in gift boxes of six ($14.95) or 12 ($29.95)
Centretown
Delivery and pickup
EVOO says their pre-orders for Valentine's Day Weekend are selling fast, so fans of Greek feasts should get in now. The Valentine's Day Menu for Two includes dips, house Spanakopita, salad, lamp chops, a half chicken, Greek sausage, pork souvlaki, fries, and dessert for $125 (seafood feast also available for the same price). EVOO has even taken care of the decorations, with options for adding feathers, confetti, or balloons to your order for an additional $25.
Little Italy
Pickup and delivery
For those that love the taste of south of the border south of the other border, El Camino has a fixed price taco menu. Two Margaritas, guacamole and chips, papaya salad, and choose six tacos from this list: Beef Taco, Cochinita Roasted Pig Head Taco, Japanese Eggplant Taco, Taco Del Norte, Pollo Asado Taco, Crispy Fish Taco, Ox Tongue Taco, Cauliflower Taco w. Peanut Macha Salsa. Followed up by churros with salted caramel and tequilime pie. $100.
ByWard Market and Elgin Street
Pickup only Feb 12, 13, and 14
The set menu for two includes six oysters with garnishes, Caesar Salad, Beef Wellington with Pomme Aligot, roasted root vegetables, Bordelaise sauce, and an assortment of chocolates and petit fours. $160
Centretown
Pickup and delivery Feb 13 and 14
The Indian feast for two from Ishina has everything you need for a cozy night in. Available on February 13th and 14th, the four course meal includes soup, appetizers, your choice of lamb shank or stuffed eggplant main and a rose flavoured Shahi Tukda to finish. Orders accepted until February11th. 613 721 1067
Bells Junction
Pick up and delivery
Even on Valentines day, breakfast is the most important meal of the day. Morning Owl's Breakfast Board for two includes breakfast items and your choice of Pink Hot Chocolate, Pink Undertow Coffee (we don't know what that is but we want one), or a Valentine Cocktail. Order by February 12th for pickup on February 14th. 613 518 0021
Kanata
Pickup only
This five course meal for two is only available on Valentine's Day itself. Focaccia, kale and spinach Caesar salad, lobster ravioli in house bisque,grilled tenderloin, and ginger fig almond crumble cake. $150.00
Stittsville
Pick up only Feb 14
The set menu for two is a tour of Thailand with two lychee and passion fruit spritzers , two bottles of Singha Thai Beer, two pieces each of crab/prawn/cilantro fritters and peanut crusted striploin rice paper rollup, and a seven course menu: green papaya salad, pad kee mao, chicken and coconut broth, sour long bean and ground pork flash, prawn and eggplant curry, duck curry, mango/coconut/ginger panna cotta. $90.
Michael Blackie has done a video to show what you get.
Stittsville
Pick up only Feb 13 and 14
The Best of Ottawa 2020 winner for Italian food has options that include wine, cocktails, and flowers. The set menu is tuna crudo, tallegio scarpinocc, cornish hen stuffed with sausage, followed by gianduja marquise. $95 each person and comes with North & Navy's fantastic bread.
Centretown
Pickup and delivery Feb 12, 13, and 14
The Saint-Valentin dinner for two features tuna crudo or citrus salad with pistachios, rigatoni with yak ragu, rabbit ballotine or crumbed fogo island cod, and dark chocolate and raspberry tart. $155.
Sparks Street
Pick up only Feb 11, 12, 13, and 14
For a Spanish flavour, Soca has a set menu for two: Seafood Soup, napa Caesar, roasted lamb & escargot in lobster butter, rustic black garlic mashed potatoes, and chocolate cake. $110
Wellington Village
Pickup and delivery Feb 13 and 14
St Martha's offers fixed price for four courses, with four options each. Duck confit Aumöniere filled with blueberry coulis, flétan (baked halibut with brussels sprouts mousseline), quinoa with coriander and mint pesto, and coconut milk panna cotta give a flavour of St Martha's style. Vegans take note, every course has a meat and dairy-free option. $65 per person.
Orleans
Pickup only Feb 12, 13, and 14
Vittoria Trattoria has a set menu for two: Potato and leek veloutè, kale salad, braised lamb, and chocolate cake. $85
Riverside South
Pickup only Feb 12, 13, and 14
The bar at the Château Laurier has two kinds of dinner-for-two: with and without champagne. Starters include shucked oysters, tuna crudo, or roasted beet salad; mains include luck of duck confit (with a tarragon spatzle), boneless beef shortrib, or chicken breast; dessert includes flourless chocolate cake, macarons, or chocolate dip strawberries. $189 or $299 with a half bottle of of Moët & Chandon.
Pickup only Feb 12, 13, and 14
* Restaurants usually pay around 30 per cent of the total bill to the big delivery services – Uber, DoorDash, SkipTheDishes, etc. We all help out our local restaurants if we pick up rather than have the meal delivered. This doesn't apply to restaurants that use their own delivery staff and every restaurant would rather pay the 30 per cent than not have the order at all.

We welcome additions and corrections to this list. Contact us at [email protected]