Ottawa brewery is resurrecting long-lost alcoholic root beer – Cronk
30 July 2020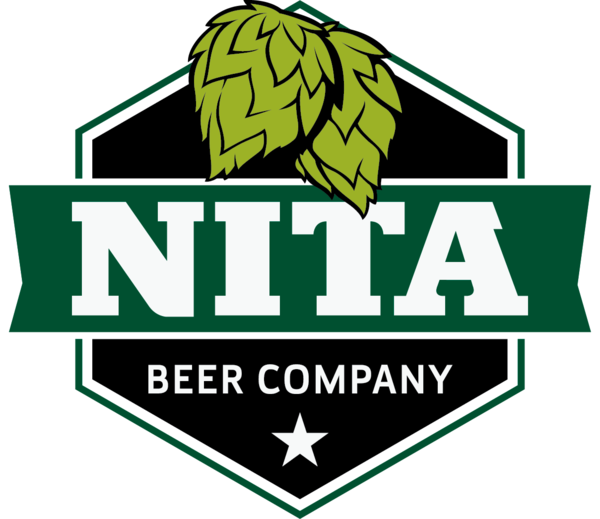 Buy Cronk. Cronk is good. Cronk is the drink.
Last month, Paul Fairie, an researched at the University of Calgary, was looking at an 1883 copy of the Calgary Herald, and noticed something weird.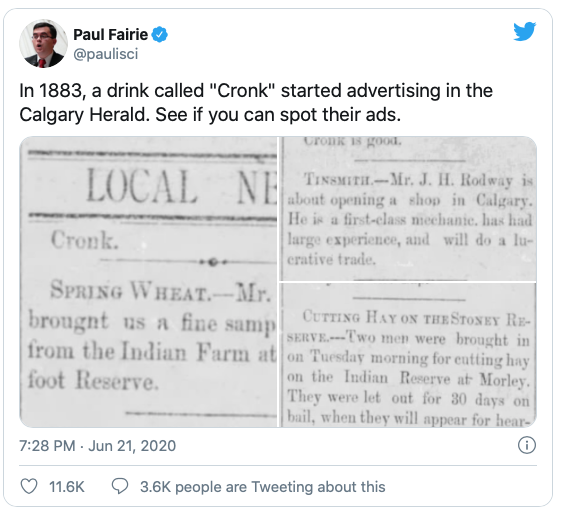 Cronk was interspersed between paragraphs all through the paper. Why? Facinated Twitter users took up the task.
Dating back to the 1840s, Cronk was the invention of Warren Cronk of Syracuse, New York, who invented the drink as a healthful tonic. Only slightly alcoholic, it was a mix of sasparilla, sassafras, and hops.
Over the next few decades, the recipe was franchised out to brewers across the US and Canada, including Calgary. But by the end of the 19th century, Cronk was gone and forgotten.
Until Paul Fairie's Tweet. Which inspired Cold Garden brewery of Calgary to make the first batch of Cronk in perhaps 100 years.
And that's why it is fabulous that Nita Brewing in Nepean is brewing it in Ottawa.
In a phone call with the ottawan, Nita Brewing said that the first batch should be ready in "two to three weeks." 
"We've never done this before so we'll see what happens."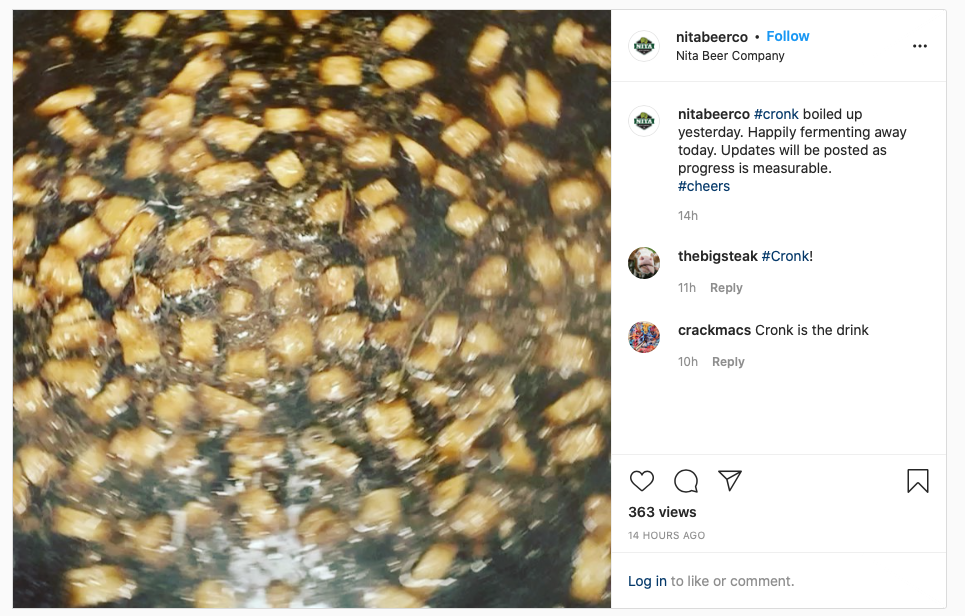 the ottawan will keep you updated as this unfolds.
DON'T FORGET: The Last Ottawa-Gatineau Beer Map That You Will Ever Need