36 Hours in Québec City
15 August 2022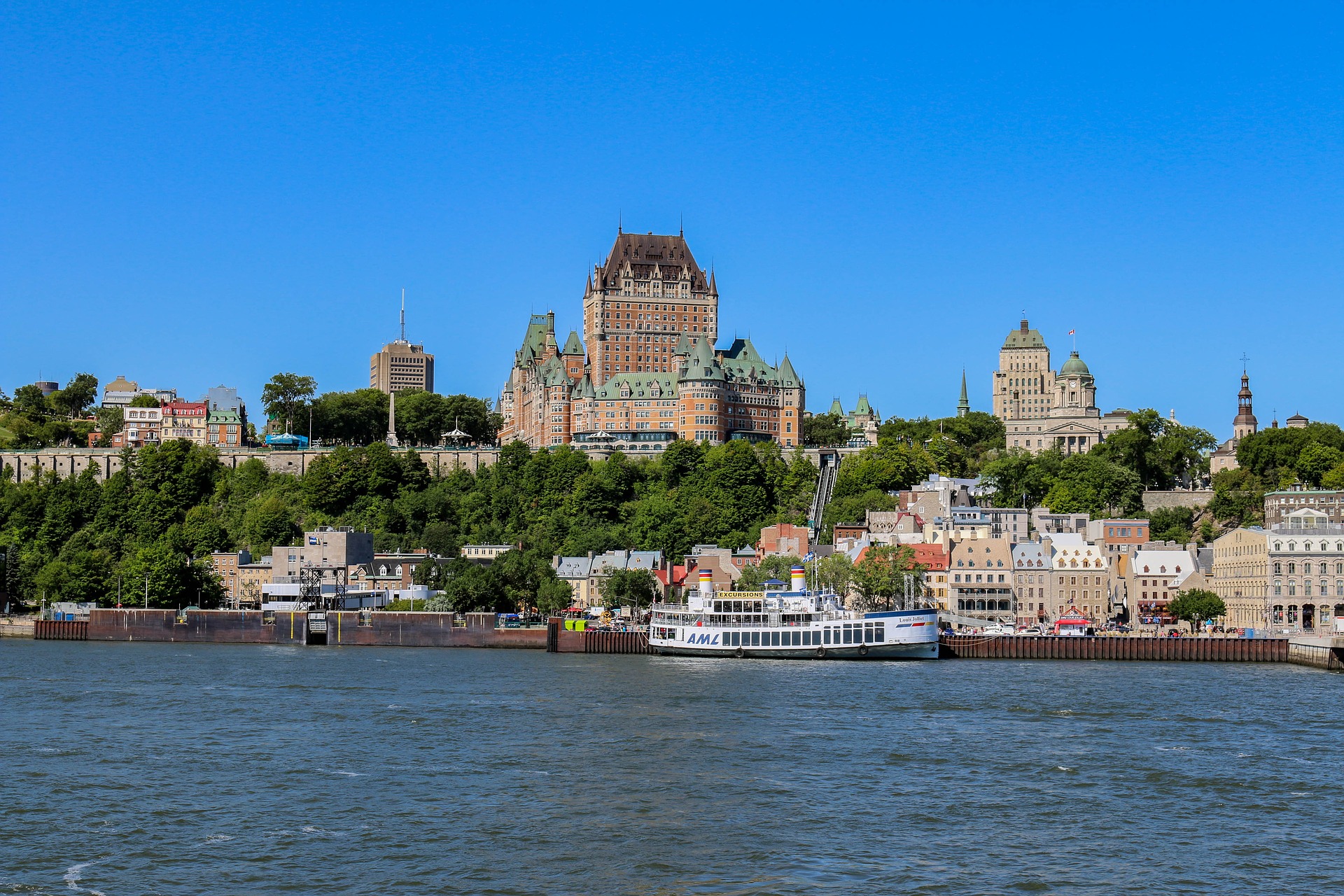 Over the weekend we took an impromptu trip to Québec City to play tourists and enjoy a quick jolt of old world culture.

At six hours' drive from the western edge of Ottawa, it's probably the farthest we would go for a weekend trip, but the drive was easy and aside from traffic jams in Ottawa and Montréal, it was stress free.
We arrived Friday evening and spent Saturday walking for hours, eating delicious food, and drinking flavourful local beer, before sleeping very well in a gorgeous boutique hotel.
We splurged on the penthouse at Hotel Manor d'Autueil, a charming and friendly hotel in Vieux Québec. Our room included a reserved table on the rooftop terrace, where hotel's resident cat Tyger the Bengal wandered by to greet us, albeit from a haughty distance. Tyger might have been standoffish, but the rest of the hotel staff couldn't have been friendlier or more helpful.
After enjoying the hotel's continental breakfast on Saturday morning we headed out to soak in the rich history of the old town. We spent the morning wandering the Citadelle de Québec, taking not one but two tours, one of which took us into the Governor General's residence, which is nestled next to a barracks.
Next we wandered across the Plains of Abraham to the small but stunning Jardin Jeanne d'Arc, which had been recommended to us by our server at breakfast.
By this time, although we had had vague plans of visiting the Musée national des beaux-arts du Québec, we had worked up an appetite. Leaving the museum for a future return visit, we walked down Avenues Briand and Cartier to Blvd René-Lévesque (which becomes Saint-Jean after a couple of blocks), looking for somewhere cheap and cheerful to eat (did I mention that we splurged on the hotel?).
We quickly ended up at the Chez Victor location at 145 Saint Jean, where salads, burgers, and local beer renewed our strength.
After lunch, we continued along Saint-Jean, stopping at several of the many bookstores dotting the way. We eventually reached our destination, the Breakneck Stairway that leads down to the shopping district of Quartier Petit Champlain, but before we started down the steps to join the throngs of other tourists, a poster for the Musée de Bad Art caught our eyes. Of course we had to check out the exhibition of carefully curated bad art; it was free, it only took about 20 minutes, and it was hilarious.
We then joined the masses on the stairs down to Petit Champlain, where we checked out boutiques and ate fabulous ice cream from La Petite Cabane à Sucre de Québec.

We walked our aching feet back to the hotel, where we enjoyed a pint of beer on the rooftop terrace, did a bit of work, and relaxed. We finally headed out for a late dinner at Les 3 Garçons on Saint-Jean before turning in.
On Sunday after breakfast and checkout we picked up some coffee and croissants for the road at the best dep ever, Le Marché D'Emma, and began the journey back to Ottawa.

Verdict: We both loved our speedy weekend, and wlll definitely return for a longer visit.