Theatre: Dear Evan Hansen at the National Arts Centre
11 August 2022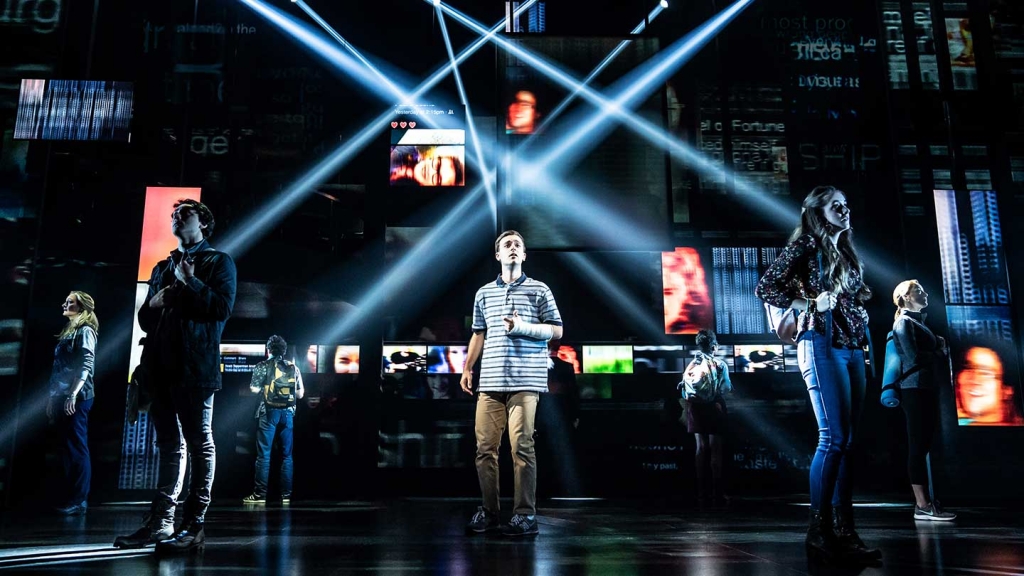 Dear Evan Hansen launches the 'Broadway Across Canada' season at the National Arts Centre, the first of eight musicals including two jukebox sets (one a roundup of The Temptations' greatest hits and the other of hometown favourite Alanis Morrisette's 'Jagged Little Pill'), two based on the animated films Anastasia and Aladdin, one future Canadian classic – Come From Away – and two transmogrified from film to song, Mean Girls and Pretty Woman. Dear Evan Hansen itself was born on stage but had its film version released last year.
Dear Evan Hansen aims high: teen mental health, absent fathers, single mothers, grief, high school popularity, and the unforgiving subjugation to social media are themes it aims to cover. It's the titular Evan who experiences most of that, unwittingly then a little more -than-unwillingly using the death of a classmate to upgrade his friends, family, and lovelife.
Anthony Norman, a talented singer and actor, fits as the socially anxious Evan, continually seeking human connection while simultaneously attempting to blend into the furniture. But it is in the less prominent figures, like the deceased boy's father (John Hemphill), who has trouble processing his grief, and Evan's mother (Colleen Sexton), who at turns is criticized and lauded for single handedly raising her son while working as a nurse and studying at night to become a paralegal, where real life is hiding.
Does it work? The entire world has fallen in love with the soundtrack, but we found it lacking in memorable songs. This is one of those rare musicals that doesn't have a showstopping number: this demonstrates either the confidence of the makers to break with the rules of the form, or that even a Tony award winner finds a all-singing, all-dancing salute to suicide unpalatable.
Dear Evan Hansen is at the National Arts Centre until Sunday August 14.