news What Ottawa is talking about
🐘 Ice Age
The preserved remains of a baby wooly mammoth may be coming to Ottawa. The 30,000 – 35,000 year-old mammoth, named Nun cho ga, was discovered in Dawson City, Yukon in 2022 and will be sent to the Canadian Conservation Institute, a Federal government agency. Nun cho ga means 'big animal baby' in the Hän language. (Paul Tukker at CBC)
🚨 Ottawa Police Services
The Ottawa Police Services Board has made a settlement with a family over a breach of privacy by a constable on a quixotic COVID theory. Constable Helen Grus is currently suspended with pay and in the middle of discreditable conduct proceedings after she improperly accessed records of deceased children to find out their COVID vaccination status. Grus was a member of the sexual assault and child abuse unit at the time. The amount of money was not disclosed and the Service did not admit liability. (Joanne Laucius in the Ottawa Citizen)

➕ Related Ottawa Police are looking for information on a man who pulled a knife on a bus passenger at an OC Transpo shelter in the 1600 block of Scott Street. He is described as Caucasian, 40 years-old ish, five feet six inches (168 cm) tall, with reddish brown hair, and a full beard. He was last seen wearing a black varsity style jacket with a black hoodie underneath, sunglasses, dark jeans, black Converse shoes, and a black baseball cap.
⚕️ Opioid Crisis
The Algonquins of Pikwakanagan First Nation have declared an opioid state of emergency. Before COVID, the community saw five opioid-related deaths a year but in the first six months of 2023, there were 12. In Ottawa, there were 93 opioid related deaths in the first six months of 2023, an all time high. A declaration of a state of emergency opens new resources and funding for the Nation from the province. (Joseph Tunney at CBC)
🪚 Ottawa International Airport
Save the Hunt Club Forest group would like the now-clearcut red pine forest preserved as a park. The Airport clearcut the old telephone pole farm last week, arguing that the neglected land was dangerous. The Airport has indicated that it would like to develop the land for an industrial park. (Andrew Duffy in the Ottawa Citizen)
🏠 Home Design
A new custom built house shows why West of Main and Art & Stone Group won so many design awards. It's not a bad looking pile. While it is brand new, it looks very traditional. And, of course, pics. (Anita Murray in the Ottawa Citizen)
🛻 Convoy News
The trial of Convoy co-organizers Tamara Lich and Chris Barber has been adjourned until January. It was originally anticipated the entire trial would have ended by Oct 13. Aside from an organizational day on Jan 4, the resumption day has not been set. (Canadian Press)
events
today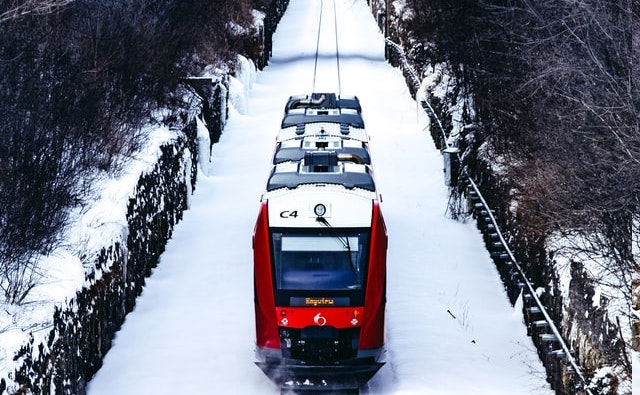 Sun Dec 10
tomorrow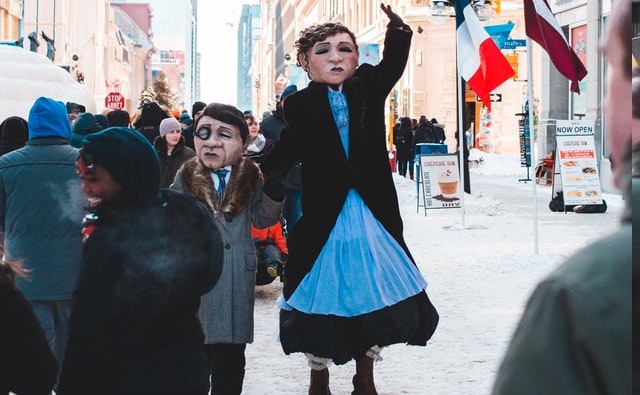 Mon Dec 11
Tuesday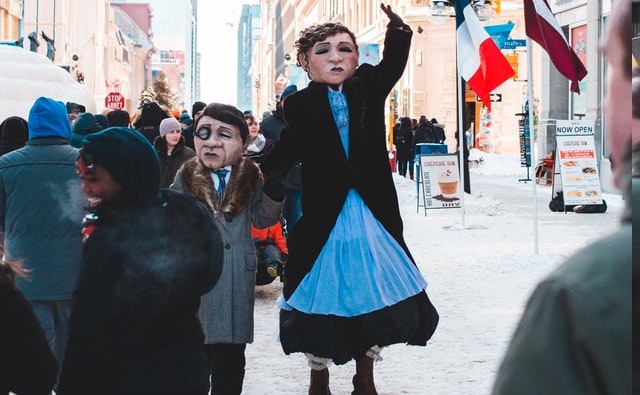 Tue Dec 12
features

10 Gifts Under $20

Give something meaningful from a small business


10 Local Experiential Gifts for Hard-to-Buy-For Loved Ones

Don't give a gift, give a local experience.

Ottawa Christmas Markets, Festivals, and Parades

Want to hit the Christmas Markets this weekend? We'll give you a whole bunch of them to visit this season.


10 Locally Made Foodie Gift Ideas

Locally-made items for gift giving.


Made in Canada Christmas Gift Guide

For Foodies, For the One With Cold Hands, For the Craft Beer Lover, For the Interior Design Enthusiast, For the Darts Player, For the One Who Loves to Throw a Party, For the Chocoholic, For Your Unclassifiable Friend, For the Teen Foodie, and For the Hat Lover.

Advent Calendars

We've compiled our 2023 list of calendars that are sold – and mostly manufactured – in Canada.


Our annual reader survey of the best that Ottawa and area has to offer.
food + drink

The latest food and dining news in the Capital.

guides

Ottawa-Gatineau Craft Brewery taproom map

See 30+ Breweries on Map
locally made podcasts
Discover a local podcast from our constantly curated collection
stats
number
24
ottawan of the day
Jared Schmidt
quote
We are sorry
t-shirts
Historic logos of Ottawa